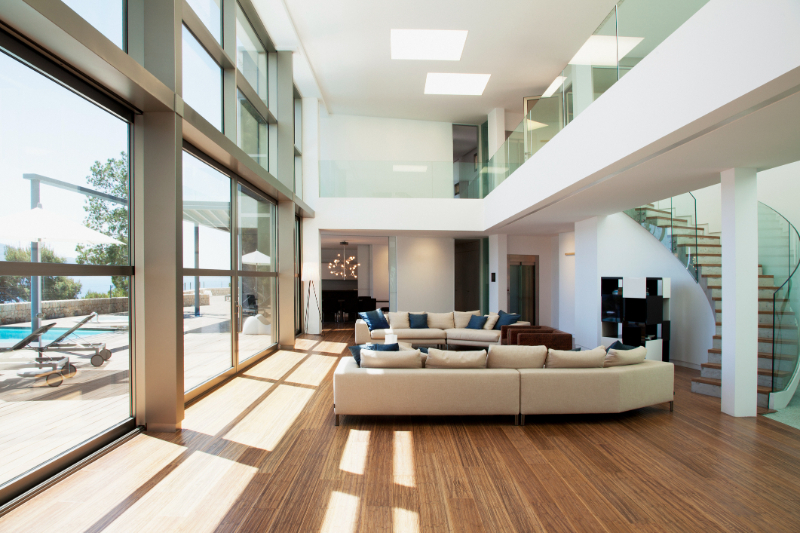 Las Vegas is no stranger to luxury living with the abundance of affluent communities, high-rise condos, and grand estates that dot this vibrant city's landscape. But what are some of the distinct features that truly define luxury homes in Las Vegas? 
If you are about to embark on a journey toward finding that dream home you've always wanted among the many gorgeous luxury homes in Las Vegas, knowing the features and amenities of these abodes will give you a more insightful perspective on what to look for during the actual house-hunting. And what better way to help you out than through this ultimate guide to the special features and amenities to look for in the luxury homes of Las Vegas.
DEFINITION OF GRANDEUR: FAMOUS LAS VEGAS LUXURY HOMES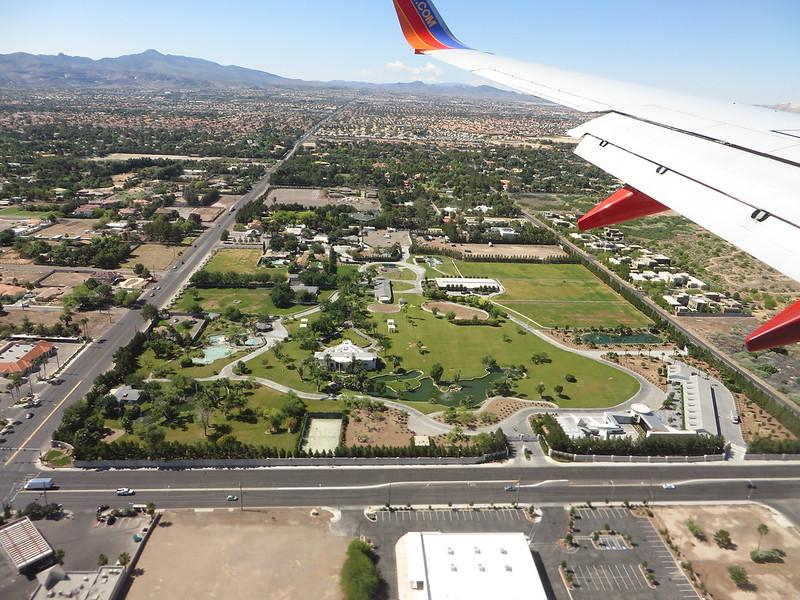 The sweltering desert heat of the Mojave is far from being an obstacle to the growth of Las Vegas and its luxury real estate market. With the city being close to two major attractions – the famous Las Vegas Strip and the mountain ranges surrounding the Las Vegas Valley, they have influenced the construction and resulting opulence of luxury homes in the area. A glimpse into some of the high-profile properties here will give you an idea of how Las Vegas defines luxury living. 
Casa de Shenandoah
You know that an entertainer has become a big name in Las Vegas when they purchase a sprawling property near The Strip that fetches a price running into the millions. Such is the story of top Las Vegas performer Wayne Newton and his Casa de Shenandoah. 
Acquired in 1966, this five-acre property in Paradise, Nevada grew into becoming one of the most iconic estates in Las Vegas. Given his interest in raising and breeding horses, Newton decided for the premises to become a ranch, complete with stables and other equine amenities. Soon enough, his love for animals in general drove him to welcome into his property a whole menagerie of critters from the typical domesticated animals like dogs to exotic species like wallabies and penguins.
The mansion itself is a behemoth, covering over 57,000 square feet. Reminiscent of the featured Southern plantation mansion in the classic movie, Gone with the Wind, it was said to be "the mansion to end all Vegas mansions" due to its elegant opulence. However, it took more than a decade from the time the land was bought until its completion in 1979. 
Newton had plans of opening the estate to the public and making it a local attraction but complaints from the neighbors and legal tussles resulted in Newton shelving the said plans. After a brushfire that destroyed around an acre of Casa de Shenandoah and some hits and misses in making the estate a tourist attraction, it was taken out of Newton's hands in 2019 after its sale to Smoketree, LLC. 
During its heyday, the following were among Casa de Shenandoah's amenities: 
Seven smaller buildings
Green room
Game room
Museum of Las Vegas entertainer memorabilia
Artesian wells and man-made lakes
Car museum 
Private airport terminal
Zoo and horse stables 
Riding corral
Horse hospital
Horse pool
"Lefty" Rosenthal's House
Tastefully designed and constructed to be police-proof, this house along Vegas Valley Drive was originally owned by Chicago mobster Frank "Lefty" Rosenthal – the inspiration for Robert De Niro's character in the 1995 epic crime film, Casino. 
During his days as a leading figure in Las Vegas's underworld, Rosenthal lived in this very house and made sure it was impenetrable. While not a sprawling mansion, it has several unique features that reflect its original owner's tastes and notoriety: soundproof walls, bulletproof doors and windows, gun safes, steel framing, and commercial-grade electronics. 
As for amenities, Rosenthal's three-bedroom, three-bathroom house is a stunning example of 1970s affluence: large windows with views of the golf course, a swimming pool, and a beautiful courtyard entryway. Much of the house's original features remain to this day, including the travertine tile flooring, the free-standing floating stairs, and the sunken bar. But after the house changed owners over time, it has also acquired some modern upgrades, such as smart home technology and a security system.
Other famous Las Vegas homes
Two top-billed Las Vegas performers also owned beautiful properties with striking features and unique amenities in Sin City: magician David Copperfield and songstress Celine Dion.
Copperfield bought his contemporary Summerlin mansion in 2016 at a whopping $17.55 million, making the 31,000-square-foot property the most expensive real estate acquisition of that time. The mansion itself had the following:

8 bedrooms
9 bathrooms
Wine cellar
Golf simulator
Dance floor
3 exhibit rooms
Nightclub with bar
Dance floor
Spa
Indoor Zen garden
Underground garage
Roof deck
Infinity pool

Dion recently sold her 31,000-square-foot Summerlin luxury home for $30 million and has since moved to a smaller yet still high-end residence in nearby Henderson with her children. The mansion she sold sat on 1.4 acres of land and had two above-ground levels plus a basement and underground parking. Other amenities included

4 bedrooms
12 bathrooms
Swimming pool
Spa
Scenic views of the community's championship golf course
TYPICAL AMENITIES AND FEATURES OF LAS VEGAS LUXURY RESIDENCES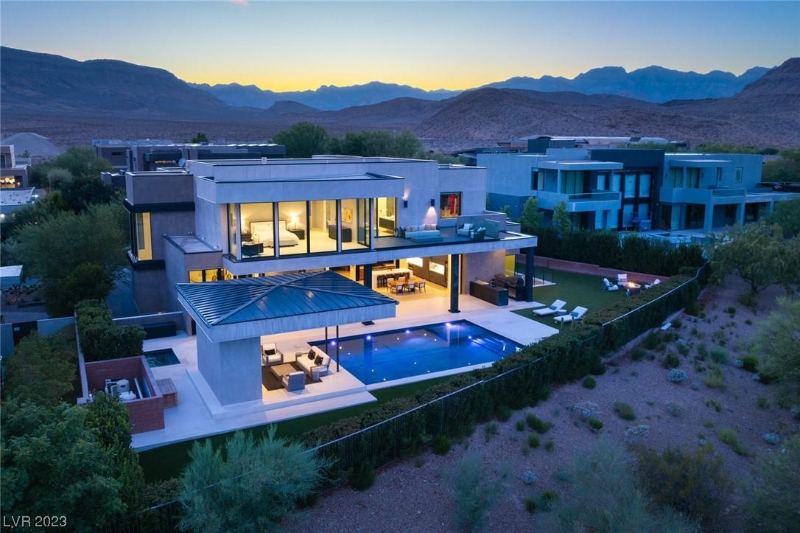 If you're looking to buy, sell, or invest in a luxury home in Las Vegas, here are some premium features that you can expect:
Location and breathtaking views
What kind of view do you want to see outside your window? Marvelous naturescapes? Thanks to the Mojave Desert, Las Vegas offers you the most awe-inspiring desert scenery in full color. Or maybe you're the urban type who likes people-watching and bright lights – Las Vegas has that, too, given its proximity to the dazzling lights, sounds, and glamour of The Strip. 
Location plays an essential part in your lifestyle, as well. Las Vegas is the right place for you if you're a professional seeking advancement in your career. Affluence is also a given, especially in the many exclusive enclaves of Vegas. Nurturing a growing family? You'll want your kids to get quality education, and this is exactly what many of the city's top-ranked schools provide. 
Elements that complement the desert
One common characteristic among many luxury homes you'll encounter in Las Vegas and the rest of Nevada is how they were designed to complement the desert setting. That's why many of the homes in Sin City are usually adorned in designs with a Mediterranean, Adobe, or Desert Modernist flair. Stucco finishing, whitewashed walls, red-tiled roofs, terracotta tiles, expansive outdoor living spaces, open-floor layouts, and earth tones are just some of the elements that constitute a desert theme. These allow for better air circulation throughout the home, as well as optimal insulation.
It's also common to find swimming pools and other delightful water elements in a Las Vegas luxury home, given the potential need to cool down in the desert heat. However, with the city's measures to conserve water in the area, some luxury homeowners have become more prudent with the use of these special features. 
Water conservation measures are also influencing gardening methods in the city. Landscaping and horticulture experts are advocating the use of local plant species in gardens because of their ability to withstand the arid desert climate and even severe droughts. Thus, you're bound to see elaborately landscaped gardens filled with colorful cacti and other foliage that could go on for days without water. 
Smart home technology
Luxury homes in Las Vegas are not far behind in the smart home bandwagon, given the city's penchant for easy living and convenience at the touch of a button. The city's exposure to extreme temperatures given its desert location also puts forward the need for the latest heating and cooling systems. That said, smart home technology among luxury homes in Las Vegas may include 
Smart thermostats
Smart voice assistants
Smart locks
Smart appliances
Home automation systems
Sensors, cameras, and other smart security systems
Home theaters
A good number of luxury homes in Las Vegas have, at one point, been owned or lived in by a celebrity or an A-lister in the entertainment industry. It's not uncommon for these people to patronize their own art via home theaters. This special amenity usually comes in the form of a refurbished basement or extra room fitted with the latest cinema-grade speaker systems, a huge LED smart TV, lounge chairs, and sometimes, even mini-bars for snacks, drinks, and popcorn. 
Fully-furnished home offices 
The concept of remote work resulting from the recent pandemic has forced buyers to rethink their priorities regarding the amenities and features they'd like to see in a home. When before, a home office was largely known as a special amenity in luxury home spaces, it has evolved into a buyer must-have in any home. 
As for workspaces in luxury homes, they have leveled up into spaces that mimic a real office, complete with all the equipment and tools commonly found there. Think phone systems connected to large flat-screen TVs for conference calls, a high-tech printer and scanner machine, a spacious electronic standing desk, and ergonomic chairs. Every detail and design choice in luxury home offices is meant to achieve the highest in terms of design, comfort, and functionality.
Gyms
Another pandemic-driven feature that has become commonplace among Las Vegas luxury homes is a fully-equipped in-house gym. This provided the means to remain fit and healthy despite the shelter-at-home protocols. Even when these measures were lifted and life returned to normal, an in-house gym remained a must-have for the convenience of keeping one's fitness regimen without ever having to leave home. 
Luxury home gyms typically have the latest fitness equipment such as elliptical machines, exercise bikes, flat-screen TVs, and special speaker systems. The more meticulously equipped ones may even have a tennis or basketball court, sauna, dance studio, and other highly specialized equipment.
Game rooms
Whether you live to play or live to experience life at its fullest, Las Vegas does not disappoint. Competing with others or with yourself can be a passion worth indulging in, and what better way to get in the game than in your very own game room?
You can expect to find game rooms in many luxury homes in Las Vegas; some of them are integrated with home theaters to come up with either a family entertainment room or a man cave. So, whether you're into gaming consoles and PC games or a fan of offline competitive pursuits like board games or indoor sports (ping-pong, darts, card games), a fully-equipped game room will allow you to flex your competitive muscles.  
Upgraded kitchens
Considered one of the most sought-after amenities by home buyers, an upgraded kitchen with a multitude of storage and surface solutions and state-of-the-art appliances is a must in every luxury home in Las Vegas. The more extravagant kitchens may even have wine fridges or hidden cellars, as well as built-in refrigerators, heated floors, warming and refrigerated drawers, and chef-grade stoves.
Spa bathrooms
Among the more lasting trends in luxury home design is the spa bathroom. Redesigned with features that let you do more than the basic bathroom rituals, the spa bathroom is a sanctuary where you can indulge in some personal pampering. Features may include large bathtubs, overhead rain showers, elaborate shower systems, a jacuzzi, heated floors, lighting with dimmers, and a temperature and pressure-controlled water system. 
Secret rooms
A secret room can be anything: your personal study, a hidden library, a tea-time spot, a theater, or something else entirely. The possibilities are endless. Some luxury homes can have a single secret room or several ones and it's easy to see the appeal. Here is a space where you can disconnect from the hustle and bustle of everyday life and indulge in your hobbies and passion projects. In some cases, it can also serve as an additional security measure.
COMMUNITIES WITH THE BEST VIEWS IN THE CITY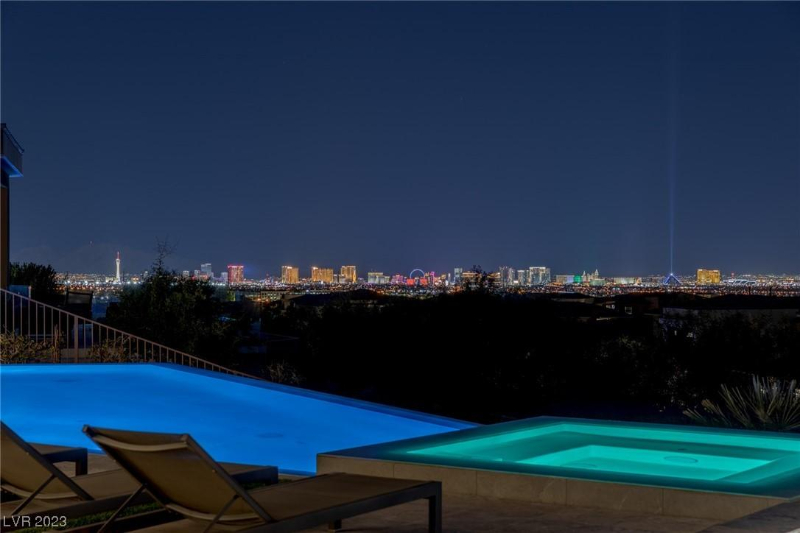 As mentioned earlier, location is vital if you want to take advantage of the breathtaking sights offered by Sin City. That said, below are some excellent Las Vegas locales where luxury homes are grand and the scenery is remarkable.
Summerlin
Summerlin is one of the most established master-planned communities in Las Vegas. Located west of Downtown, this neighborhood is especially known for its mountain and Strip views. Inside this popular Las Vegas neighborhood are smaller communities, each with its own charm and roster of amenities. Two of them with great views of the Las Vegas landscape are:
THE RIDGES. Found at Summerlin's highest point, this luxury community has homes that perfectly complement the surrounding Nevada landscape. It's also been hailed by Forbes as one of the top three communities in the country. Aside from the beautiful views, it's also known for the exclusive Club Ridges and an iconic championship course designed by Jack Nicklaus.
RED ROCK COUNTRY CLUB. Located west of Vegas, this luxurious golf community was named after its close neighbor – the Red Rock Conservation Area. Its exclusive features include a clubhouse where members can dine after a round of golf, several sports and fitness facilities, and the main feature: two championship golf courses designed by golfing legend Arnold Palmer. 
Other Summerlin communities include:
The Willows
Reverence
Stonebridge
The Cliffs
The Vistas
The Trails
The Crossing
The Paseos
Queensridge
Found in the larger community of Peccole Ranch and resting on Summerlin's right flank, this 800-acre gated community has a full spread of luxury properties, many of which employ a European style in their design. Some of its luxury amenities consist of spas, pools, parks, and fitness and conference centers. A noteworthy property to check out here is One Queensridge Place, located near the community's northeast border. This high-rise condominium building includes 24-hour gated security, a concierge, as well as on-site casitas that can be reserved for guests for up to one week. 
Spanish Trails
Not to be confused with Summerlin's The Trails, this is one of the first private gated communities located in the southwestern section of Las Vegas. It's quite a large community which with 11 neighborhoods and a wide variety of properties, including condos, townhomes, and customized homes. Special amenities include fitness centers, tennis courts, pools, and the exclusive Spanish Trails Golf & Country Club. 
Anthem
Located just outside Las Vegas in nearby Henderson is this master-planned community with its own set of smaller neighborhoods, each with its own spread of properties and distinguishing characteristics. Family-friendly and picturesque, Anthem provides its residents with great opportunities to enjoy panoramic views of the Sloan Canyon National Conservation Area. Opportunities for outdoor fun here are also endless as the area has walking and biking trails, a number of community parks, the exclusive Anthem Country Club and its golf course, and easy access to the nearby mountains. But for the kind of world-class urban recreation and entertainment that Las Vegas has become known for, the Strip is only around 17 miles northeast via I-215. 
LIVE IN LUXURY IN LAS VEGAS
Finding your very own luxury home in Las Vegas and living the sweet life is possible when you have an expert to guide you in your home-buying journey. Let me, Anthony Romeo, be that guide. I can share with you the knowledge, tools, and resources that will help you in navigating the Las Vegas luxury real estate market with ease. 
Let's get you started with the process of making Las Vegas your new home or investment! Call me at 702.353.6759 or send me an email here.