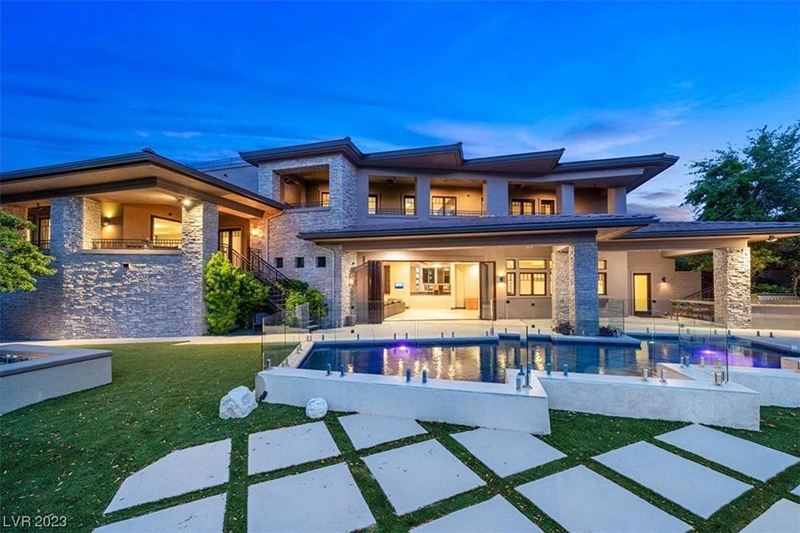 Las Vegas real estate has long been known to be a class all its own with a myriad of special amenities and unique features that imbibe the city's glitzy nature and the warm, earthy colors of the desert setting. In buying a property here, you gain the advantage of living in a vibrant city that offers the best of two worlds: one that sizzles with bright lights and high-rolling fun and another that offers the more mundane pleasures of being one with nature.
But in buying a second home in Las Vegas, you earn an asset that is not only income-generating but also a place for relaxing vacation getaways.
Here are the reasons why investing in a second home in Sin City is a smart idea.
WHAT YOU CAN GET FROM A SECOND HOME
Your own place for vacation getaways
Las Vegas is undeniably a favorite playground of the rich and famous. Having a second home here gives you unrestricted access to their playground even just for the weekends or on holidays. There's no need for you to book at the city's hotels because you have a ready space for your vacation. You and your family can opt for home-cooked meals, sleep in your own bed, and still enjoy everything Sin City has to offer.
Income generation
With the tourism industry being the primary economic powerhouse of Las Vegas, you can bank on their spending power to bring you a windfall in revenues should you decide to set up your second home as a vacation rental. Moreover, if you plan on buying a luxury home for use as a rental, you stand to attract guests with the money to spend on the conveniences and special amenities that your high-end property can provide. However, to maximize your investment you also need to strategize. Its success will weigh heavily on location and key home features so make sure the property you purchase puts your guests within easy access of the Strip and other local landmarks and provides them with luxurious amenities that will make them feel at home.
A secure investment
Investing in Las Vegas real estate for a second property is never a bad decision, considering the area's high-profile status as a world-class entertainment venue that has people flocking to it for work and play. Because it's a physical and, therefore, tangible asset, it isn't as volatile as financial instruments like stocks or bonds. It's most likely to hold its value even in severe market or economic upheavals. Moreover, should you put it up for rent, you can be assured of a steady stream of people wanting to book your place for their Las Vegas stay.
CONSIDERING THE COSTS
In getting a second property in Las Vegas, financial readiness is crucial. Just like buying a standard home, you'll need to prepare for fees like the down payment, insurance, appraisal, inspections, and closing fees. There will also be after-sale costs like maintenance expenses and – if you took out a loan for the home – monthly mortgage payments.
Navigating the Las Vegas real estate market could be tedious even if you are buying a second property already. But if you have me, Anthony Romeo, as your guide in buying your second home, you can be assured of a property investment that will reel in nothing but profits.
Let's talk about your investment plans in Las Vegas! Call me at 702.353.6759 or send me an email today.