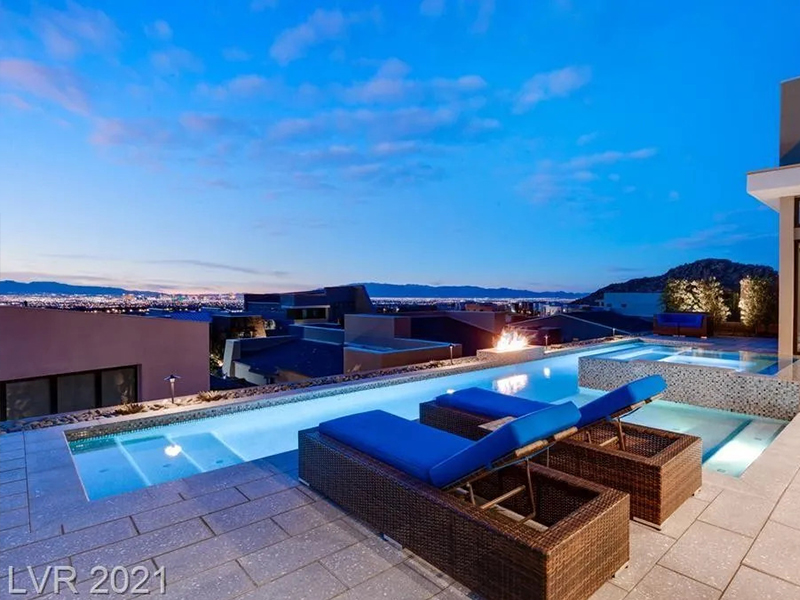 Sold for $1.26 million: a 4-bedroom, 3,467-square-foot home in Henderson, NV
Many of us equate luxury with money, or to be more specific, price. The national median rate for luxury homes, after all, is $1.31 million.
A high price tag by itself, however, does not always make an investment high-end. Luxury should also be associated with desirability.
When it comes to properties, many more factors elevate an asset into the luxury category:
Location, as always, is paramount
Neighborhood appeal, which includes proximity to services, amenities, and attractions
A property's design, history, prestige, and exclusivity 
Long-term attractiveness and sustainability add value as well – whether that means you find a property you'd want to hold onto for life, or see one that could be a business asset down the road
That said, there might not be a better way to enter the luxury property market than to invest in real estate in Las Vegas. 
WHY LAS VEGAS?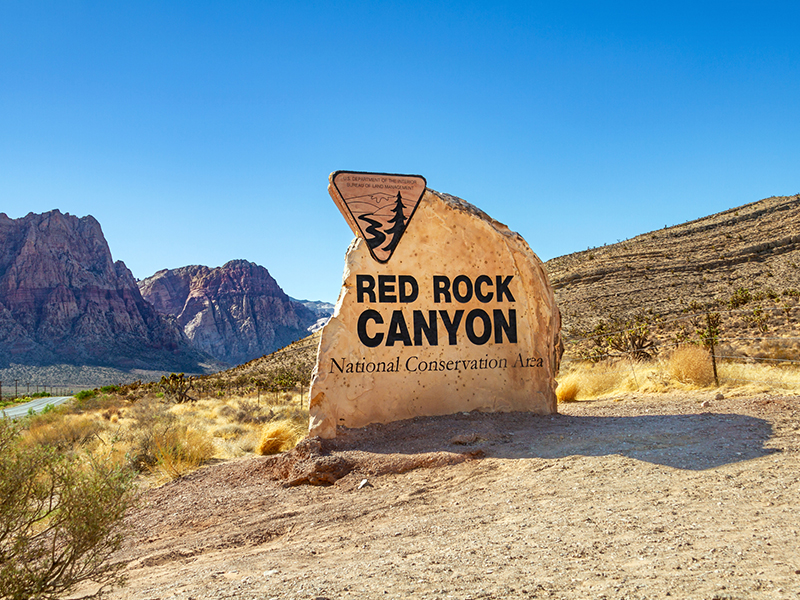 Say Las Vegas, and people will immediately think of the world-famous Strip: the four-mile stretch of casinos, restaurants, hotels, resorts, and round-the-clock destinations that give Las Vegas the nickname "Entertainment Capital of the World." Proximity to these attractions is a plus, particularly if you indulge in the nightlife, enjoy hosting guests who do, or make a living in tourism, events, and related industries.  
But the Strip isn't all there is to Las Vegas. In fact, the Strip – in the nearby Paradise, NV – isn't even in the city proper at all. Diverse commercial, historic, ethnic, and residential neighborhoods color the tapestry of the city, making it a destination in more ways than one.
A hub for arts and culture 
In Las Vegas' vibrant arts district, locals can celebrate the works of community artists every first Friday, enjoy CineVegas and other international film festivals, and watch the nationally acclaimed Rainbow Company Youth Theatre. 
Museums also abound in the area. The Mob Museum and the Neon Museum represent Las Vegas at its most iconic; the National Atomic Testing Museum and Shelby American, Inc.'s vintage car display cater to niche interests;  the Las Vegas Art Museum, Discovery Children's Museum, and the Las Vegas Natural History Museum are staples for any school group or family. 
Even within The Strip, you'll discover art and historical offerings. For example, the Luxor Hotel & Casino hosts "Titanic: The Artifact Exhibition," while the Bellagio Gallery of Fine Art showcases works from its elite collection, as well as from its partners like the Museum of Fine Arts, Boston, and the Museum of Contemporary Art, San Diego.
Diverse dining options also make Las Vegas culturally attractive. From cafés and food trucks downtown, to celebrity chefs' resort kitchens, to the myriad cuisines in Chinatown, you're bound to cultivate your palate.  
A center for sports
If you're a golf (or poker) aficionado, Las Vegas will leave you with little doubt on why you should move to the city. The same goes for any spectator sport like boxing. From Ali to Mayweather to De La Hoya to Pacquiao, the city has hosted countless legendary prizefighters. 
Beyond these, the area offers almost everything else for the sports enthusiast. Pick a major American professional sport, and you can enjoy it here – the Golden Knights of the NHL, the Aces of the WNBA, the Raiders of the NFL, and the Lights of the USL all call Las Vegas home. The city also hosts UFC tournaments and up-and-coming generations of stars playing in the NBA Summer League.  
A gateway to the great outdoors
Are you more of an outdoorsy adventurer? Red Rock Canyon National Conservation Area is always in view from the city and only a 20-minute drive west. Mount Charleston, farther west, offers ski resorts and other respites from living in the Mojave Desert. 
Meanwhile, Lake Mead National Recreation Area is a year-round playground that starts some 30 miles from the city. You'll also find several more national park sites a couple hours' drive away: Death Valley, Joshua Tree, Zion, and the Grand Canyon, to name a few. 
Or, you need not leave the city limits at all. Hundreds of miles of trail systems ring Las Vegas communities, and the manmade waters of the Desert Shores and The Lakes neighborhoods always beckon. 
All these are enticing reasons to live – or invest – in real estate in Las Vegas. 
WHY INVEST IN LUXURY REAL ESTATE IN LAS VEGAS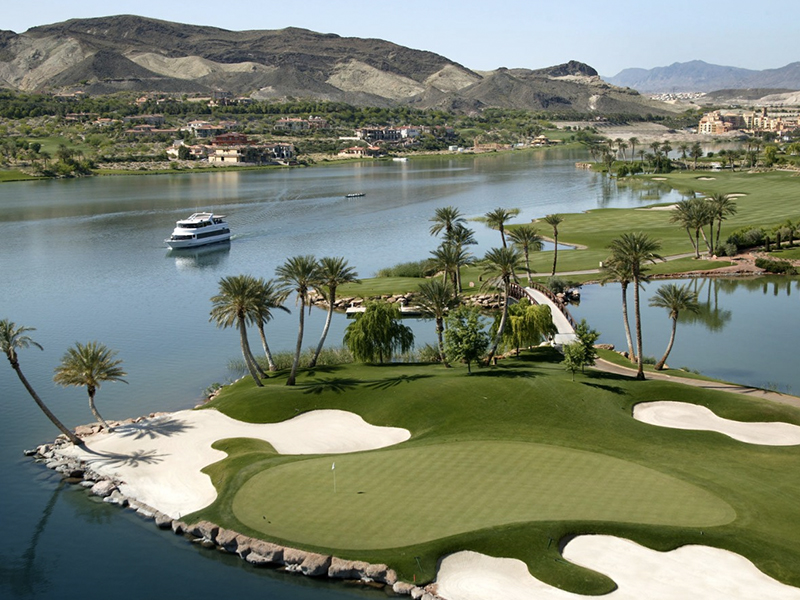 The master-planned resort community of Lake Las Vegas.Inquire properties here.
Value for your money

As mentioned, a high price tag by itself does not always make an investment high-end. Invest in Las Vegas real estate, however, and you can indulge living in a coveted destination while keeping yourself financially flexible.

As of September 2022, the median listing home price in Las Vegas was $449,900. Compare that with the median listing home prices at other major cities in the Mountain and West regions: 
Denver, CO: $585,000
Los Angeles, CA: $1,000,000
Phoenix, AZ: $470,000
Salt Lake City, UT: $560,000
San Francisco, CA: $1,300,000 
Santa Fe, NM: 699,000
Seattle, WA: $850,000
Consider, too, the median listing prices in other cities that offer similar entertainment and tourism options like Vegas:
Atlantic City, NJ: $189,000
New Orleans, LA: $359,000
New York, NY: $828,000
Palm Springs, CA: $879,000
Reno, NV: $580,000
San Diego, CA: $899,900
To add perspective, the median price for the most expensive Las Vegas neighborhood, the Paseos in Summerlin, is $849,000. 
Las Vegas is trending upward
The comparatively lower prices are only one side of the coin when it comes to investment opportunities in Las Vegas. While properties and their prices remain attractive, people will continue to move into the area. 
This has two immediate implications. First, you should invest in a desirable property now, while it is available. Second, you would be positioned to reap returns on your investment, as the market remains robust and increases the value of your property. 
Despite concerns of a recession, there is also reason to stay confident that local real estate will remain in demand. 
Las Vegas has bounced back strongly from the 2020 pandemic lows. 
An analysis puts the Las Vegas-Henderson-Paradise area as having seen more employment growth than any other large American metropolis between March 2021 and March 2022 with a rate of 12.6%. This represents a 0.1% increase since the start of the pandemic.
The Nevada Gaming Commission also reported June 2022 gaming revenues at nearly $1.3 billion, marking the 16th consecutive month the state has seen gaming revenues top a billion.
Visitors seem poised to continue coming to Las Vegas; you might as well be poised to stay.
Income opportunities await
Don't forget that there is more than one way to make the most of a property in Las Vegas. 
While you can certainly invest in a luxury condo or family home for your own enjoyment, you can also buy them for their income potential. 
High-rollers, local and international tourists, corporate teams, fans rearing to catch music or sporting events – these are just some of the people who might be in town for a high-end rental.
Whether you opt to put yours up for the long-term or short-term (in case you decide you don't want to spend the whole year in Las Vegas), consider these figures.
Full-time landlords in Las Vegas earned an average of $44,075 in 2021; AirBnB hosts in the area earned an average of $35,405 that same year. Economic bounce back, and the distinction of your property, could likely boost the numbers for you.
Note that luxury properties can also be "flipped." It won't be like ordinary fixer-uppers, where you buy low, invest big in renovation, and sell anew: high-end units arrive on the market well maintained and equipped with amenities. The market is also very niche. 
However, if you can envision yourself transforming a coveted property into one that is even more desirable, then this option might also be for you.
Taxes will not be a burden  
Invest in real estate in Las Vegas, and you not only make the most out of your money, but you can also save a substantial portion of it, thanks to Nevada being one of the friendliest places for taxpayers in the United States. 
The Silver State is second behind Wyoming among states with the lowest tax burden. Residents of Nevada tend to pay only approximately $3,879 in taxes – or 4.7% of their total income. 
How is this possible?
Due to the massive income that the state draws from the "sin taxes" of its gambling and tourism industries, Nevadans do not pay state personal, business, or corporate income taxes. 
You will chip in your share through sales and property taxes, according to TaxFoundation.org. But the latter generally comes at 0.60%, or $1,041 in collections per capita. If you are a veteran or spouse to one, you can also qualify for considerable property tax exemptions.
There are even more advantages for retirees, for whom many of Nevada's 55+ communities are already a draw. There is no tax on retirement income, pensions, social security, estate, or inheritance. 
A personal heaven that is also a tax haven? There might be no better deal than that.
TIPS FOR PURCHASING A LAS VEGAS LUXURY INVESTMENT PROPERTY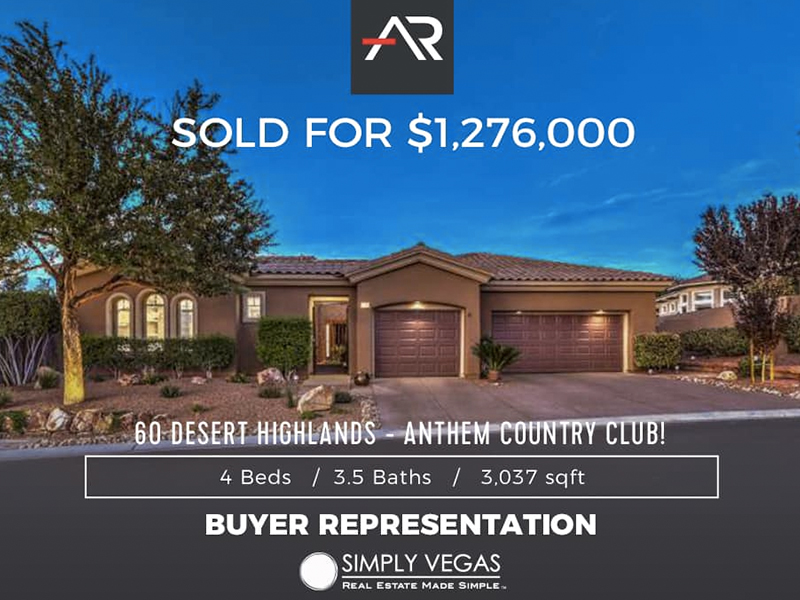 Clarify goals, wants, and needs
Before you invest, know what you want and what you want out of it. 
Luxury real estate around Las Vegas comes in all forms: single-family and multi-family homes, condos, penthouse apartments, and townhouses. 
Are you looking for a place to live, or a place to rent out? The answers don't only impact upkeep; if you're looking to rent your property, you'd have to consider the factors that appeal to your target renters, too. 
What is your definition of "luxury"? Is it a sleek bungalow with elegant landscaping, or a compact penthouse with incomparable skyline views? Are you the type to go for a smaller home of high-end materials over a larger one with sprawling grounds?  
These considerations will help narrow your search – and jumpstart your research. 
Do the research
Research means legwork: the glossiest magazines and websites never tell the full story of a property. Visit the property itself. Explore the area it's in. Check out the amenities nearby – whether these be schools you'd enroll your children or golf courses you'd love to play.  
Research also means reading up on current and prospective market trends, as well as outlooks for living and working in Las Vegas. Are there depreciation or appreciation trends in the property or the neighborhood? Are there large-scale construction plans, whether for a nearby attraction or public utility, that might impact it? 
Assess your responsibilities, too. Investment does not stop the moment you sign a deal. You should also determine long-term ownership requirements, and your financial capabilities to meet them. Expect what you will spend; understand why you must spend it.
Survey the best locations
If you're looking to invest in Las Vegas real estate, the chances are the city's lifestyle already matches your preferences or goals. Take the search to the next level by exploring some of these most luxurious communities in the area: 
Work with an established Realtor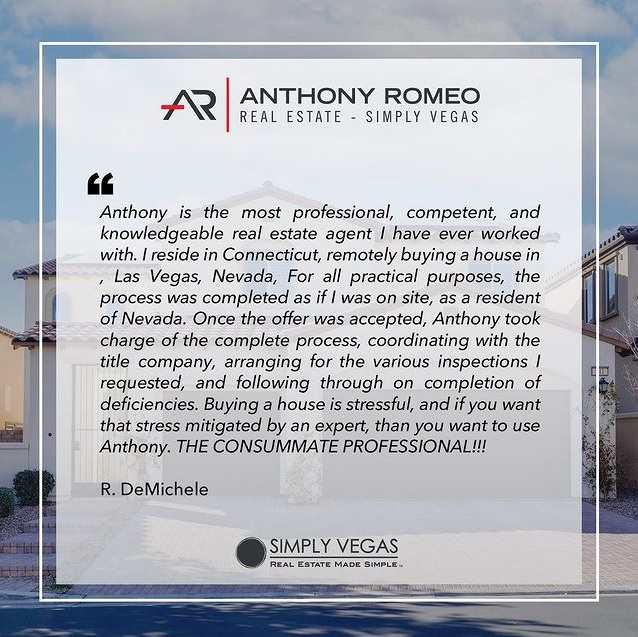 As you do your research on the market, you'll find a cornucopia of property listings – as well as websites and tools that promise to aid your search. Don't rely on these alone.
Work with an established local Realtor, one who has deep connections and roots in the community as well as a deep knowledge of the market and sales process. Such a professional can lend you an advantage in significant ways:
In-depth knowledge. Even if it's not your first time to purchase a property – or even a property in Las Vegas – a Realtor will still know specific ins-and-outs of the buying process that can make it smoother for you. 
Trend analysis.A long-time professional can help you assess not only the immediate values of places you're eyeing, but also market trends and the future of the local landscape. Realtors say again and again that location is key. Changes to the area will affect how you will enjoy and maintain your home; picturing the long term is crucial.
Negotiation skill.Could your search lead you to a bidding war? A seasoned Realtor may help give you the advantage in negotiations that can get you the home you want.  
Industry connections. To find luxury real estate, you might have to look beyond the listings. A local Realtor can leverage their connections to help you find the hidden gem you will soon call home.
Let me, Anthony Romeo, be that guide you as you invest in Las Vegas real estate.
In over 20 years of working as a Realtor in the city, I have helped a diverse range of clients find the property that fits their priorities, goals, and lifestyles. As a long-time resident of the area myself, I can also share unique insights about moving to – and making the most out of – living in Las Vegas. 
Let's get started on finding the property you will be proud to call your own. Reach out to me by calling 702.353.6759 orcontact me here.