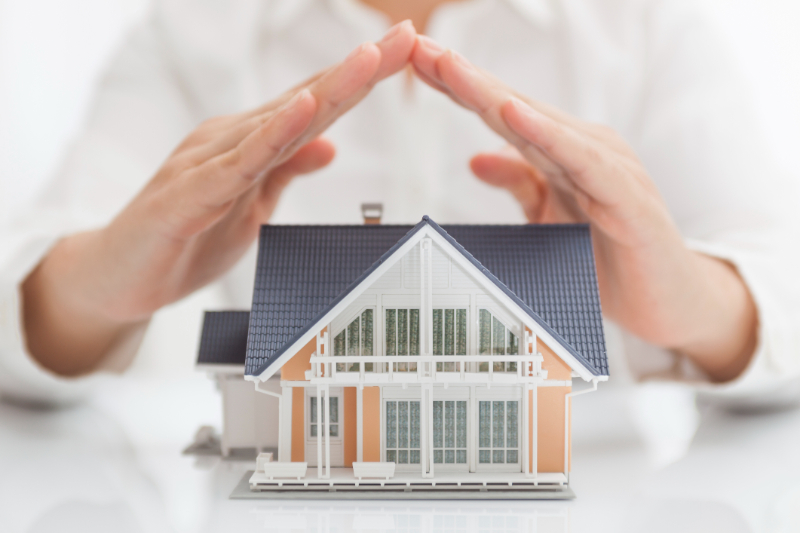 Once you find your dream home, there are many ways to safeguard your investment. Here's what you need to know about luxury home insurance in the Las Vegas area.
WHAT IS LUXURY HOME INSURANCE?
In Las Vegas, the term luxury and high-value home insurance typically refers to insurance packages issued for residential properties worth at least $1 million or higher. These packages are issued by agents who work for "carriers" or companies that provide insurance coverage.
A home insurance policy tailored to your luxury properties can help protect your assets and your financial well-being. The right combination of policies will provide expanded coverage options and liability coverage limits.
When getting your home insured, an insurance agent will look at the structure, components, age, and location of the property. Since most homes in the United States are valued between $200,000 to $400,000, a standard home insurance policy may not offer enough coverage for luxury real estate. It may also lack important features that will better protect your household. Further, not all agents or carriers insure homes of a great value, hence the need to work with a company that specializes in luxury and high-value homes.
In the State of Nevada, residential properties with a rebuild value of $1 million or higher usually qualify for specialized home insurance with trustworthy providers. A luxury home insurance policy typically offers higher coverage limits for the home as well as additional policy features for fine cars and other valuable items on the property.
The terms and features vary with each insurance package. In general, some policies provide guaranteed replacement coverage for your home while others offer cash settlements for covered claims. You may have the option to rebuild the home at a later date or in a new location. You may also have the freedom and flexibility to use your cash settlement in ways other than rebuilding a damaged home. In addition, some luxury and high value home insurers offer consultation services to help you assess risks or reduce the chance of a claim.
WHY GET LUXURY HOME INSURANCE?
The materials and labor that go into the construction of a luxury property are usually customized and therefore more expensive. A luxury home insurance policy may cover custom-made fixtures, tiles, wallpaper, and rare materials.
The home's contents also tend to be more expensive and unique. Many high-income earners keep valuable works of art, silver, jewelry, and collectibles in their home. These items fall within content coverage and should be properly insured in cases of theft, vandalism, or fire and water damage.
Various structures on a luxury property, such as swimming pools, guest houses, showroom garages, and wine cellars, can be costly to repair or rebuild. These structures should ideally be covered by insurance.
HOW TO CHOOSE CARRIERS AND POLICIES FOR LUXURY HOMES
Luxury homeowners and high-net-worth households typically require tailored coverage from carriers that have the means to protect high value homes. Since luxury home insurance carriers and policies tend to be unique and highly specialized, it's crucial to identify which companies can provide the right insurance solutions for your needs.
When shopping around for luxury home insurance, it's important to gain a deep understanding of coverage limits, exclusions, and endorsements. Use your best judgment in determining what you need and how much your home's contents are truly worth. Work with an insurance agent who is transparent about the true costs and limitations of any given insurance package. It also helps to take advantage of all possible discounts to get the best value for your hard-earned money.
WORK WITH A LUXURY REAL ESTATE EXPERT
Find Las Vegas luxury homes with Realtor Anthony Romeo. Contact him at 702.353.6759 orsend your inquiries via email. You can also fill out this contact form for any questions you may have about luxury real estate in Las Vegas.