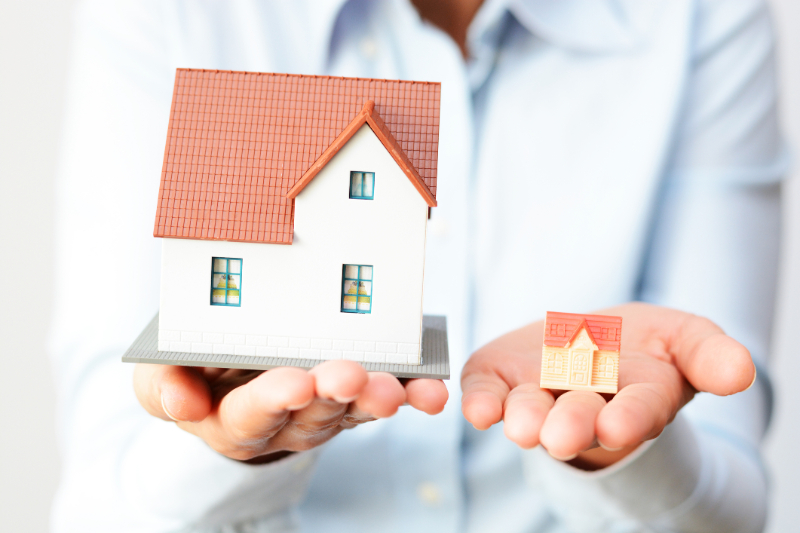 Luxury real estate is undergoing a series of shifts that will have lasting effects for the rest of the year and, potentially, beyond. At the start of the year, luxury home sales were down by nearly 40% year-over-year in January. Plus, the tight supply of luxury homes across the country is also contributing to the overall slowdown. Amid lower-than-normal levels of activity, the following trends will help guide buyers and sellers as they navigate the current market.
SMALLER, EASIER-TO-MANAGE HOMES ARE IN

The 2023 Coldwell Banker Global Luxury Report showed an interesting statistic: Smaller single-family homes (2,500 to 3,500 square feet) sold nearly 19% faster. That's a noticeable departure from the trend of buying bigger homes with more amenities between 2020 and 2021.

As the fear around COVID-19 further diminishes, luxury home buyers are likely to make more practical decisions. And with widespread calls from various sectors to return to offices and classrooms, that extra square footage is becoming less appealing.

CASH DEALS WILL INCREASE IN FREQUENCY

From January to February 2023, all-cash transactions increased by almost 30%, according to the National Association of Realtors (NAR). To be clear, cash deals aren't anything novel in the luxury real estate market. However, with interest rates still not poised on decreasing, many luxury buyers will be more inclined to put their cash to good use.

In addition, those with money in other historically risky instruments in their asset portfolio like stocks may consider using real estate as a hedge, not only to secure their investments but also to capitalize on long-term property valuation.

INFLUX OF MORE INTERNATIONAL LUXURY BUYERS

Thanks to a resilient US dollar amid the current economic challenges, more wealthy buyers overseas are looking to diversify their asset portfolios to weather a potentially prolonged economic downturn.

A 2022 report by NAR that looked at the top international buyers of US residential real estate revealed that countries with the highest investments in the country are China ($6.1 billion), Canada ($5.5 billion), and India ($3.6 billion). The influx of overseas buyers is also a welcome sight for many luxury home sellers who are looking to offload their properties in a tight market.

BUYERS WILL CONTINUE TO SEEK OUT SUSTAINABLE HOMES

The environment is becoming a focal point in luxury real estate as more buyers emphasize their desire to lessen their carbon footprint. Additionally, climate-resilient homes will greatly increase in value as the planet gets warmer. Materials like reclaimed wood/bamboo and recycled glass tiles are increasingly utilized in the construction of luxury estates.

Many homeowners and builders are also expected to further implement innovative ways of harnessing natural energy sources similar to these eco-friendly floating homes in Panama or this slew of luxury abodes across the country. These incorporate state-of-the-art rainwater harvesting systems and geothermal heating/cooling.
STAY ON TOP OF LUXURY REAL ESTATE TRENDS IN 2023 AND BEYOND WITH ANTHONY ROMEO
If you're in the market for a luxury home in Las Vegas, it's crucial to have up-to-date real estate information in a competitive market. With over 20 years of experience as an agent in Las Vegas, Anthony Romeo is best equipped to help you find the home that fits your preferred lifestyle.
You may reach out to Anthony Romeo by phone at 702-353-675 or via email to book a private real estate consultation.