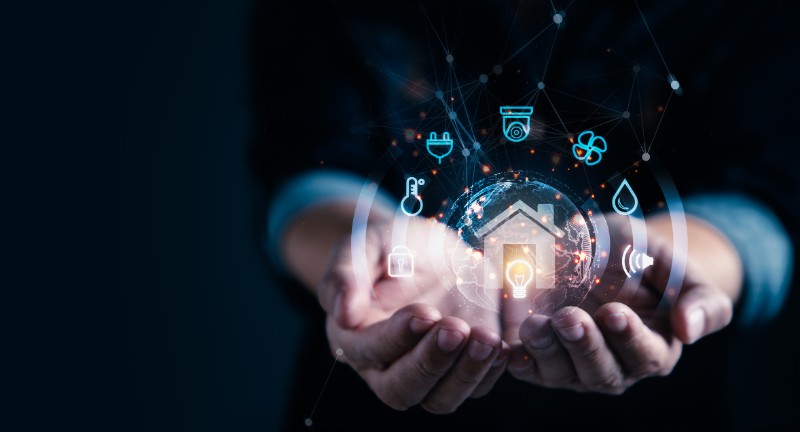 Today's savvy buyers consider smart home technology and automation as important luxury home features that help improve their quality of life. These smart upgrades will help enhance energy efficiency, convenience, and security in your home.
Smart Home Integration
Fully-integrated smart home tech translates to ease of use for many homeowners. For example, having Google Home speakers across different rooms that can function as a group instead of separate units gives you more control of sound tech and entertainment. The same goes for a single lighting system that allows you to control all the lights throughout the home and can be programmed to a set routine based on your daily schedule and activities.
Best of all, smart home integration isn't complicated. You don't need to set up different devices across the property. As long as you have a smartphone, outlet, and wifi connection, it's possible to connect multiple devices.
Touchless Tech
Touchless tech gained traction during the pandemic, with many establishments setting up touchless hand sanitizer dispensers. The touchless concept has become prevalent in the luxury home segment. Property owners can now activate and control smart-enabled locks, lighting fixtures, and home entertainment devices with their smartphone or tablet.
In addition to remote app-controlled fixtures and devices, luxury buyers have come to expect smart home features like touchless doorbells, lights, and faucets that get triggered by heat or motion sensors. These innovative features alert homeowners to the arrival of guests or wash their hands and turn off the lights without touching a common surface that could potentially spread germs and bacteria.
Artificial Intelligence (AI)
AI functionality has long been a part of daily life for many luxury buyers who use voice assistants like Siri and Alexa. However, AI in smart home technology takes it a step further by playing music for homeowners, updating their daily schedule, and more. When it comes to home security, AI-powered machines can also be programmed to recognize specific faces or objects in the room.
Health Tech
Health tech also gained popularity among luxury buyers who value wellness. Popular examples of health tech include smart thermostats with integrated features like humidity sensors to help improve indoor air quality and homeowners' comfort. Smart air purifiers and air conditioning units are also crucial to maintaining air quality inside homes.
Other kinds of health tech include smart water filtration systems that ensure the quality and safety of drinking water as well as advanced smart toilets that analyze waste to provide insight into the homeowners' health.
There are also UV disinfectant lights that help eliminate germs from surfaces and garments as well as infrared sensors that can detect high temperatures in persons who may be running a fever.
Smart Fitness and Exercise
Luxury buyers are willing to splurge on tech-based exercise machines and equipment. These include smart stationary bikes and treadmills that can be connected with an app or device to help users track their progress and fitness levels. Other fitness tech can be hooked to a TV or monitor that tracks your movements as you exercise and provides feedback on your workouts.
BUY LAS VEGAS LUXURY HOMES WITH ANTHONY ROMEO
Work with a local agent with in-depth knowledge of Las Vegas and its exclusive communities. Anthony Romeo is a luxury real estate expert with over 20 years of experience in new construction homes, golf course communities, and more.
Set up a consultation with Anthony Romeo at 702.353.6759 or send your inquiries via email to get started.