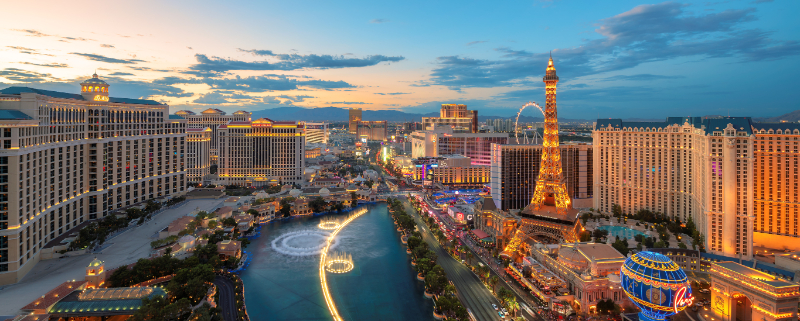 It's no secret that the prospect of buying a luxury home in Las Vegas can be quite alluring. After all, the glitz and glamor of the city, as well as the high-end amenities of its luxury properties, make for an exciting combo.
Before deciding to buy luxury properties in the city, however, it's important to arm yourself with the right information to enable you to navigate the market properly and securely.
Continue reading as we list down the mistakes people make when buying a home in Las Vegas, as well as how to avoid them.
THE LAS VEGAS REAL ESTATE MARKET, IN A NUTSHELL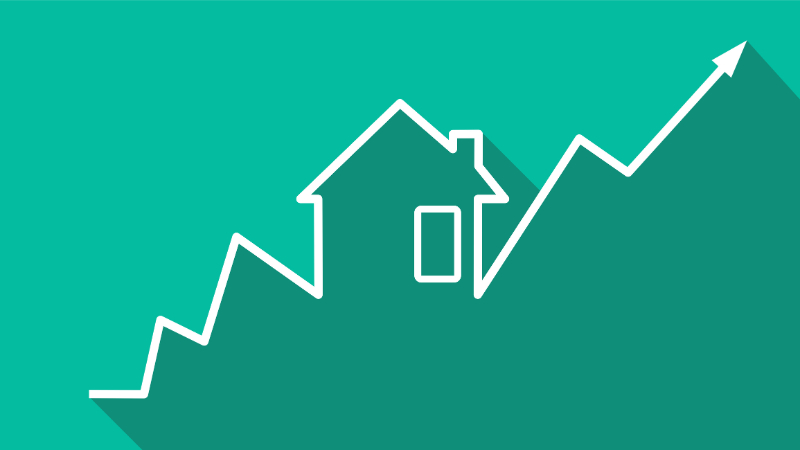 In March 2023, homes for sale in Las Vegas had a median list price of $425,000, reflecting a year-over-year increase of 3.7%. During the same month, Las Vegas, NV was a buyer's market, which means that buyers didn't have to worry about the city's supply of available homes.
The same can be said for the city's luxury real estate market. According to a report by Las Vegas Review-Journal, Las Vegas saw an uptick in its million-dollar property market, with over 1,500 luxury homes sold in 2022. This, the report said, can be traced in part to the number of out-of-state buyers who moved into the city.
These luxury properties, Forbes noted, were largely concentrated in some of the most exclusive neighborhoods in Las Vegas such as The Ridges, MacDonald Highlands, and Southern Highlands. These neighborhoods offer luxury homes, villas, and estates with stunning views, luxurious amenities, and unparalleled privacy.
Expect prices for luxury homes in the city to start at around $1.2 million. Properties in this price range typically sit on expansive lots and come with features such as gourmet-style kitchens, luxurious bathrooms, abundant storage space, high-end finishes, appliances, furniture, and outdoor living spaces and amenities.
9 COMMON MISTAKES PEOPLE MAKE WHEN BUYING A HOME IN LAS VEGAS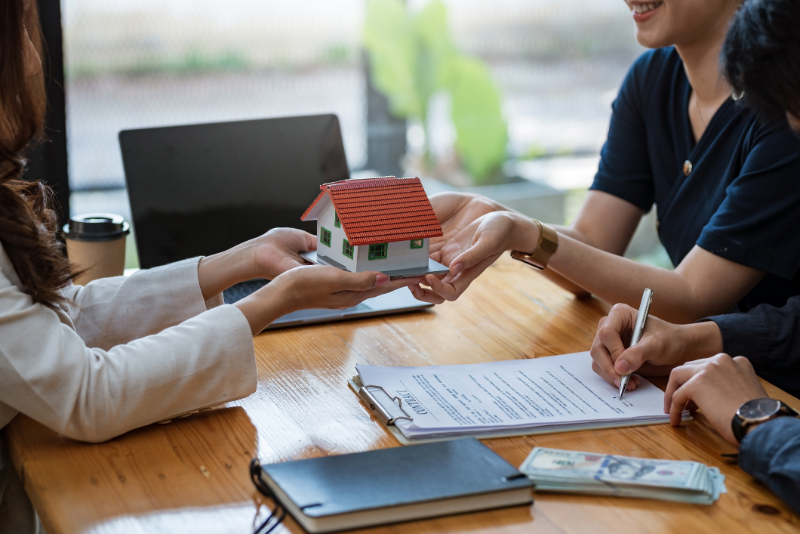 It's not surprising that people come from all over the world to buy luxury homes in Las Vegas, given its luxurious lifestyle, stunning architecture, breathtaking views, and endless amenities.
However, purchasing a luxury home is a significant investment, and even just one miscalculation could lead to a major financial fallout.
Here are the most common mistakes people make when purchasing luxury homes in Las Vegas, along with advice on how to avoid them.
Not doing enough research

Before buying a home in Las Vegas, make it a point to do your homework and exercise due diligence. Doing this will help you determine the property's value and identify any potential issues, as well as ensure that you are getting your money's worth.  Before drafting offers, ask your real estate agent to help you look into the history of the property, including previous owners, renovations, and court cases, if any. In addition, take the following into account: the neighborhood, regional market trends, and any development plans that might affect the property's value in the future.

Not considering the location

Location is everything when it comes to real estate, and this is especially true when buying a home in Las Vegas. Before purchasing your luxury property, you must first take note of several factors including its accessibility, and its proximity to amenities such as restaurants, shopping districts, and recreational areas, all of which can impact your convenience and comfort, as well as the property's future appreciation and resale value.

Not getting a professional home inspection

Not ordering a home inspection is another mistake people make when buying a home in Las Vegas. Even if you're purchasing a luxury home, you should hire a professional inspector to check it out. Doing this will prevent you from acquiring a home that needs significant repairs or renovations. An inspection will bring to light potential problems and safety hazards such as water damage, structural issues, or faulty electrical systems.  This information can give you valuable insight into the true value of the property and offer you leverage in negotiations with the seller.

Not working with reputable Realtors and real estate professionals

Perhaps the most glaring mistake people make when buying a home in Las Vegasis not working with a reputable Realtor. Such real estate professionals do more than assist you in finding the ideal property, they can also provide insight and guidance on the local real estate market and the buying process. A knowledgeable Realtor can help you navigate the intricacies of purchasing a high-end home, including negotiating the best deals, spotting potential problems, and ensuring a successful and efficient transaction.

Not getting pre-approved for a mortgage

Before you start shopping around for a luxury home and if you don't intend to pay in cash, get pre-approved for a mortgage. Without pre-approval, you might not have a clear idea of the limits of your budget, which can lead to disappointment and wasted time. It can also mean missed opportunities because you could lose an ideal home to a pre-approved buyer who made an offer on it first.

Not negotiating the price

Like any real estate property, you can always negotiate the price of a luxury home. However, many people – especially first-time luxury investors – tend to overlook this. Without the guidance of a real estate agent, buyers who don't negotiate may lose out on potentially great deals.

Not considering the cost of maintenance

Luxury homes come with high-end features and appliances that require regular maintenance and repair, both of which can become quite expensive in the long run. Thus, buyers must factor in the cost of upkeep when calculating their budget. Doing so can help ensure that they don't end up house poor, with very little financial flexibility to maintain the home because the bulk of their budget goes into paying off the mortgage.

Signing contracts without reading the fine print

When it comes to buying luxury real estate, it's essential to find out what's in the fine print of your contract before committing to the sale. Not understanding the intricacies of a contract can have costly consequences. For instance, the contract may contain clauses that bind you to additional fees, such as closing costs, property taxes, and so on. The contract may also impose restrictions on what you can do with the property, which can lead to undue strain and stress on your part. To avoid unwanted surprises, read everything or hire a reputable Realtor who can walk you through the fine print.

Not considering the property's resale value

It's easy to get caught up in the excitement of finding the perfect luxury property, which can cause buyers to fail to consider factors such as its resale value. Talk to your agent about this aspect of your purchase. You don't want to end up wanting to sell the house in the future and finding out the home you loved won't be worth much down the line – and leave you unable to finance your next purchase.
QUESTIONS PEOPLE SHOULD ASK WHEN BUYING A HOME IN LAS VEGAS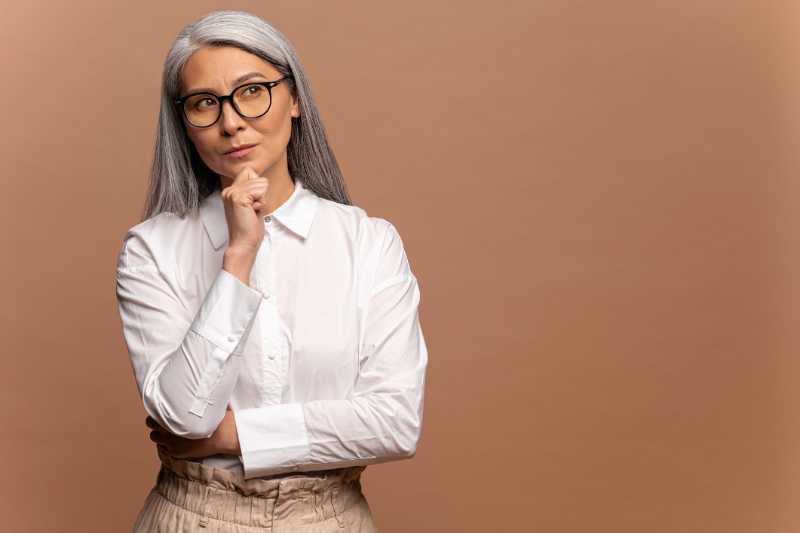 When it comes to luxury real estate in Las Vegas, buyers are spoilt for choice. With so many options available, however, it can be hard for buyers to know where to start.
An effective way to get started with the buying process is by asking yourself several important questions related to the type of property you want. These include the following:
What are my must-haves?

Before you even start looking at property listings, it's important to identify your non-negotiables, as well as the things you compromise on in a home. Doing this can help you drill down on your options and find the luxury home that's right for you and your lifestyle. For instance, some buyers may want to skimp on a stunning view of the desert if that means they can get a home that's much nearer to the city's shopping and dining destinations. Others, meanwhile, may find themselves choosing a home with fewer bedrooms as long as they get a fully outfitted gourmet kitchen complete with high-end finishes.

What are the property's amenities?

When it comes to buying luxury real estate, amenities can make all the difference, as they not only help enhance your quality of life but also function as a key selling point if you ever decide to put the property back on the market. Because of this, you have to make it a point to ask the seller and their agent about a property's amenities when looking at listings with your Realtor. You want to make sure that you're getting the most bang for your buck and that your new home is the right fit for your lifestyle needs and investment goals.

What is the property's history?

When it comes to buying luxury real estate in Las Vegas, asking about a home's history allows you to get a more complete view of the property. Nevada's Disclosure Laws provide buyers with important information about the condition of the property and any known issues that may impact its value or use.  A property's history can also reveal unique features or amenities that may increase its value in the future. Or it can bring to light issues such as legal disputes or previous damages that can affect your decision to purchase it.
3 THINGS PEOPLE SHOULD KNOW ABOUT THE LAS VEGAS LUXURY REAL ESTATE MARKET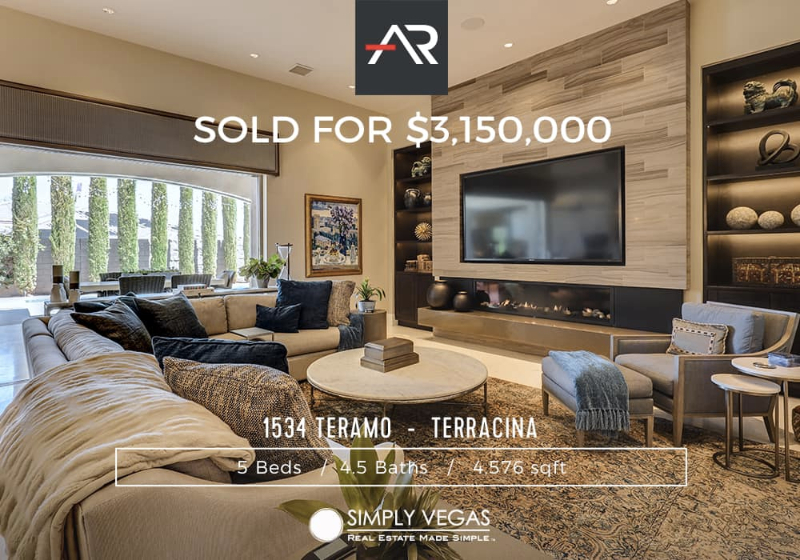 With its dazzling skyline, endless entertainment options, and luxurious lifestyle, it's not surprising to see that Las Vegas has cemented itself as a go-to destination for luxury real estate.
Before diving into the city's luxury real estate market, there are some important things buyers must know. Here are some of them:
Las Vegas has an amazing array of luxury neighborhoods and communities

As mentioned earlier, Las Vegas has no shortage of amazing neighborhoods, each one serving as home to some of the city's most luxurious properties, as well as offering easy access to the city's finest amenities, stunning views, and entertainment and cultural activities.

The best neighborhoods in Las Vegas include the following:

Summerlin. A master-planned community, Summerlin boasts high-end luxury homes, gated communities, and golf courses. It is located on the western edge of Las Vegas and offers stunning views of the surrounding mountains. Summerlin offers a serene environment with easy access to golf courses and hiking trails, making it perfect for buyers who want a more relaxed lifestyle. • Browse homes for sale in two of Summerlin's top neighborhoods:Eagle HillsandThe Ridges.

The Strip. A prime location for luxury buyers who want to be in the heart of the action, The Strip is home to some of the city's most prestigious high-rise condominiums and penthouses, offering stunning views of the Las Vegas skyline and the famous Bellagio fountains.

Henderson.  Considered a sought-after location for luxury buyers, Henderson is famous for its wide range of luxury homes and condos. Despite being located just 15 minutes from The Strip, Henderson offers a peaceful and quiet environment, making it an ideal choice for families. • Browse homes for sale in Henderson's top neighborhoods:

The Ridges. A luxury community located within Summerlin, The Ridges is known for its high-end custom homes and villas, each one offering stunning views of the city and its surrounding mountains. The Ridges is also home to one of the most exclusive private clubs in Las Vegas, The Club at The Ridges. • Browsehomes for sale in The Ridges now.

Southern Highlands. A gated community located in the southern part of Las Vegas, Southern Highland features luxurious homes, private estates, and villas. Southern Highlands is also home to a private golfing destination, Southern Highlands Golf Club.

Lake Las Vegas. A gorgeous waterfront community located in the southeast part of the city, Lake Las Vegas offers a stunning slate of luxury homes, townhomes, and condos, all of which boast amazing lake and mountain views. Located just 17 miles from The Strip, Lake Las Vegas is also home to two world-class golf courses, the Reflection Bay Golf Club, and the South Shore Golf Club, which makes it a coveted destination for investors. • Browse homes for sale in Lake Las Vegas now.

Las Vegas has a very dynamic luxury real estate market

The luxury real estate market in Las Vegas is one of the most vibrant in the country, making it important for buyers to be aware of trends and fluctuations that affect it. Recent reports indicate that the city's luxury market has experienced steady growth over the past few years, driven by an increase in demand for upscale homes. In the upcoming years, it is anticipated that this trend will continue as more wealthy buyers and investors move to the city.

Note that just like any other market, the Las Vegas luxury real estate market is susceptible to sudden changes.  Because of this, make it a point to keep track of recent market trends, which can help you make informed decisions about your real estate purchases.

You will need to work with a real estate professional

Buying a luxury home in Las Vegas can be an overwhelming experience because of the sheer number of choices that's offered. Therefore, it's important to have a qualified real estate agent by your side to help you navigate the ins and outs of buying a home in Las Vegas.

A good agent will provide valuable insight into the local market, negotiate on your behalf, and connect you with the best properties that fit your needs and preferences. As important, a good agent will guide you through the complicated paperwork and appraise you of real estate legalities.

When searching for a real estate agent, make sure to look for someone who has experience working with luxury properties and a deep knowledge of the Las Vegas real estate market. Your agent should also have a strong network of contacts in the industry, be dependable and trustworthy, and have excellent communication skills.

If you want to find a qualified agent, start by asking friends and colleagues for recommendations. Additionally, you can look online for Las Vegas real estate agents with expertise in luxury properties. Make sure to set up a consultation before hiring an agent to go over your needs and make sure you'll feel at ease working with them.
EXPLORE YOUR LUXURY REAL ESTATE OPTIONS IN LAS VEGAS WITH ANTHONY ROMEO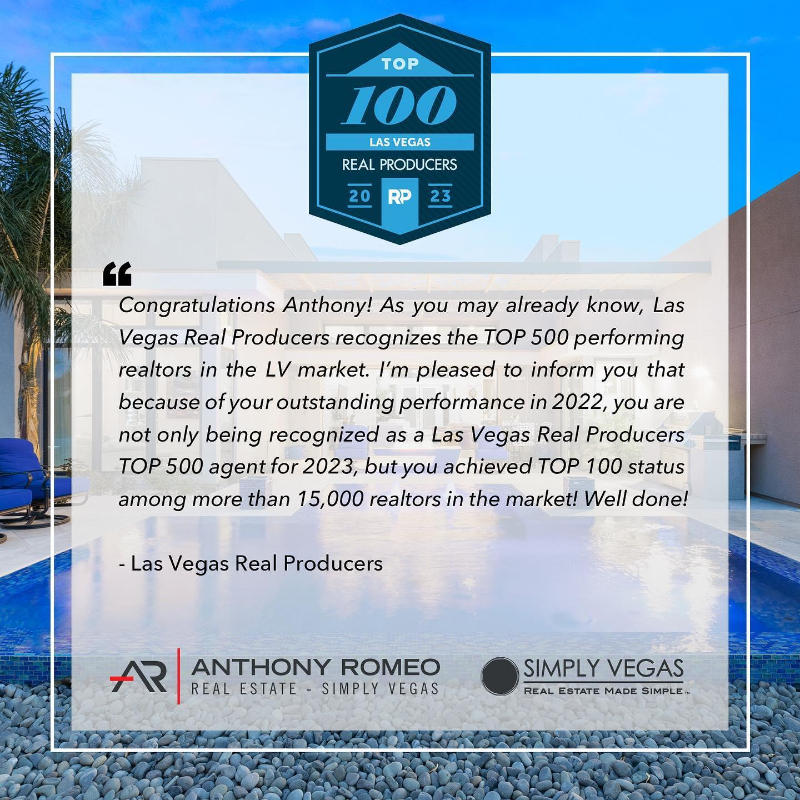 If you're in the market for a luxury home in Las Vegas, you want to make sure you have Anthony Romeo by your side.
An established real estate professional, Anthony has over 20 years of experience in the industry and has built a reputation as one of the best Realtors one can find in Sin City.
One of the key reasons behind Anthony's reputation as one of the go-to luxury realtors in Las Vegas is his personalized approach to customer service, with Anthony known to take his time listening to his clientele's specific needs and preferences regarding their desired properties. Aside from that, Anthony also has in-depth knowledge of the local market, which means he can help you find a home that meets both your lifestyle and financial goals.
Ready to work with one of the best Las Vegas luxury Realtors? Give Anthony Romeo Real Estate a call today at 702.353.6759. You can also contact him here or send him an email here to get started.