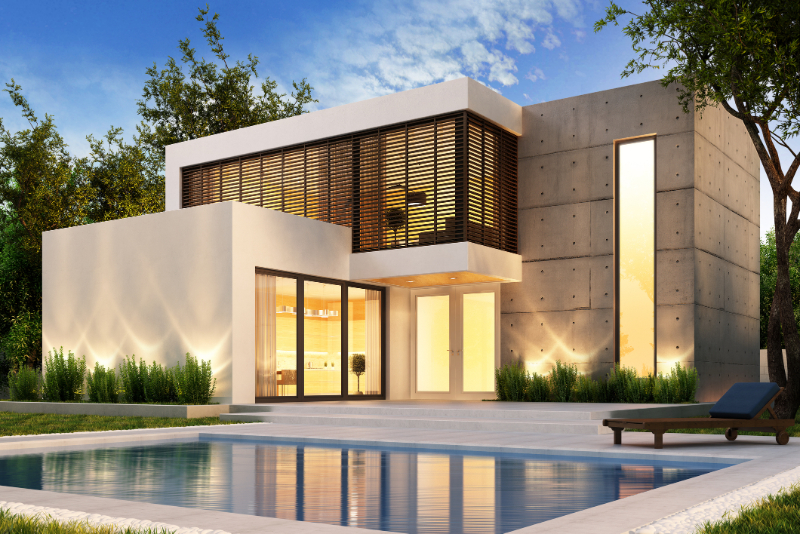 Keep your property in pristine condition with regular luxury home maintenance. Here are some tips to get started.
WORK WITH A PROFESSIONAL
Cleaning and maintaining a large property is a time-consuming process. That's why many luxury homeowners hire staff or work with a company that knows how to clean and do maintenance work for upscale properties. Whether you need to remove debris from the yard, fine-tune the HVAC system, or repaint the walls, hiring a trained professional that doesn't scrimp on tools and materials will help you save time and energy.
REGULAR CLEANING
Making sure that the entire property is clean and free of clutter is among the most important aspects of luxury home maintenance. This involves dusting, vacuuming, and mopping large areas of the home. It's also necessary to edit your space and declutter unwanted items on a regular basis.
If you have a demanding career or entertain guests often on the property, a professional cleaning service will make sure that your home is always neat and presentable. A cleaning company will know how to properly care for different kinds of surfaces and materials without causing damage. They will also provide a customized cleaning plan and schedule that suits your specific needs.
When it comes to decluttering, go through each room and remove any items that don't serve a clear purpose, or which you no longer enjoy. Not only will regular decluttering make your home look better, it will also make it easier to keep tidy.
To prevent clutter from accumulating, make sure that your luxury home is furnished and decorated with only the highest quality items. This means investing in well-made furniture and art. Try not to overload your home with too many things and find creative storage solutions for your belongings.
REPAIRS AND MAINTENANCE
Luxury homes typically feature high-end appliances that require regular maintenance. If you use all of your appliances daily, you'll notice signs of normal wear and tear after some time.
To ensure that these appliances are in good working order, follow a regular schedule for preventive maintenance, repairs, and replacements. This schedule may include a wide range of tasks, such as changing light bulbs and air filters as well as fine-tuning the HVAC system.
As your needs and lifestyle change, you may need to upgrade to new appliances to better accommodate your household.
HOME EXTERIOR AND OUTDOOR AREAS
When caring for your home exterior and outdoor spaces, make sure that your lawn, yard, or garden is always in good condition. This requires regular lawn care, such as watering and trimming the grass, bushes, and trees. In addition to lawn care, you may want to install new landscaping features as the seasons change.
Power wash the exterior walls and repaint them as needed so that your property looks well-maintained. Keep your driveway clean and free of any obstructions that can potentially cause accidents. Lastly, consider installing a high-quality fence around your property for enhanced security.
POOL MAINTENANCE
Many luxury homes have an outdoor pool, which requires regular cleaning and maintenance. To keep your pool in excellent condition, have it cleaned and vacuumed on a regular basis. It's also necessary to make sure to maintain the correct water level and to replace the pool filter regularly.
WORK WITH A LUXURY REAL ESTATE EXPERT
Let Realtor Anthony Romeo help you find the finest las vegas luxury homes. Get in touch with home at 702.353.6759 or send an email to get started. You can also fill out this contact form for real estate inquiries.