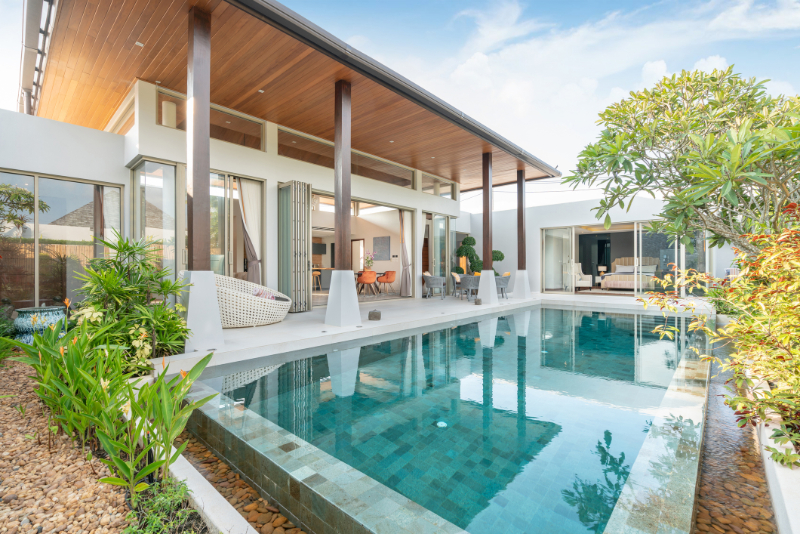 First impressions last. Make your property stand out with these luxury home exterior designs.
WHAT IS EXTERIOR DESIGN?
Exterior design refers to the practice of designing the façade of a home or building. The design process covers the main gate, driveway, roof, exterior walls and doors, and other features that are seen from the outside. Exterior design is crucial to creating a distinctive look that reflects the owner's tastes or to make a statement.
Depending on the scope of the project, exterior design can be a complex process that involves collaborations with qualified architects, engineers, landscaping professionals, contractors, and more.
Exterior design is important for both aesthetic and functional purposes. Not only does it reflect your values and design sensibility as a homeowner, it also creates a unique and memorable experience for anyone who sets foot on the property. Exterior design can also facilitate a smooth transition from outdoor to indoor living.
When it comes to functionality, exterior design can enhance the overall comfort and efficiency of the home. Design can improve insulation as well as increase security and privacy for the home's inhabitants.
EXTERIOR DESIGN IDEAS FOR LAS VEGAS LUXURY HOMES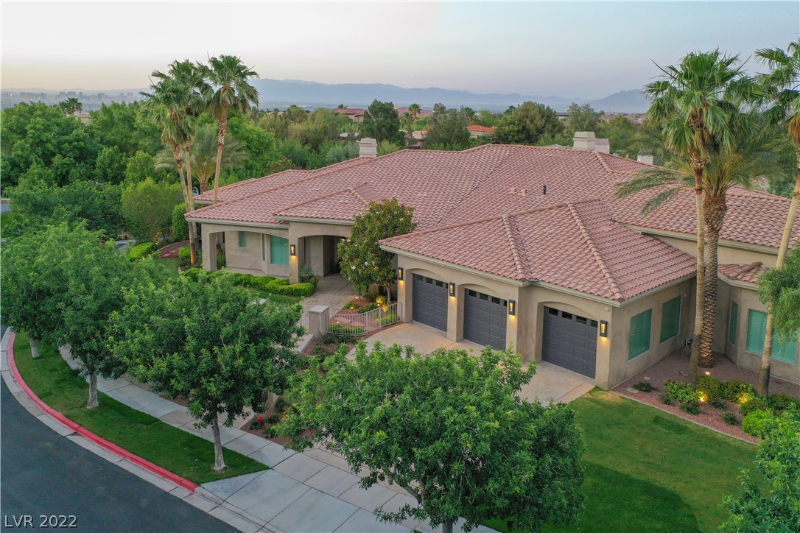 1534 TERAMO ST, HENDERSON, NV [SOLD]
This Mediterranean-style home calls to mind the relaxed elegance of Southern Europe. The exterior has a warm color palette with mustard yellow and terracotta shades. The mature trees and lush landscaping shield the property and its occupants from street view.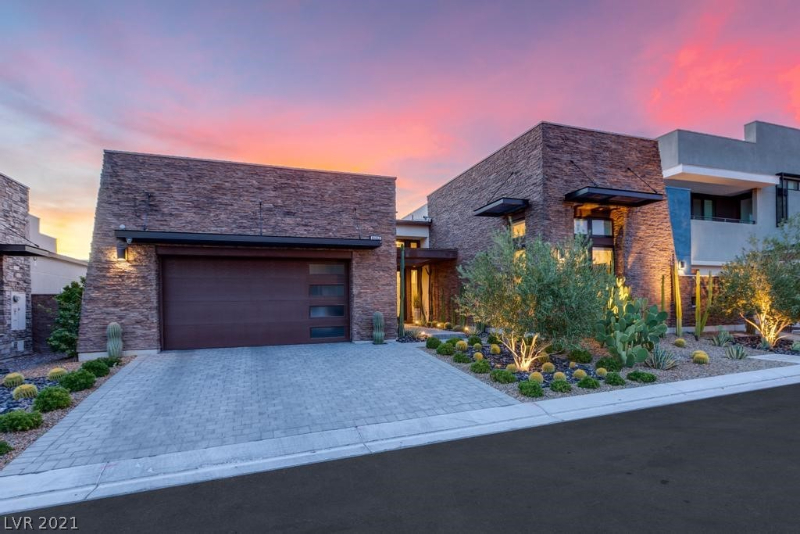 2196 OVERLOOK CANYON LN, HENDERSON, NV [SOLD]
This stunning property features a shale stone veneer that blends seamlessly into Nevada's desert landscape. Cacti and other native plants add greenery to the exterior while in-ground lighting draws attention to the balanced composition of tall and short plants in the front lawn.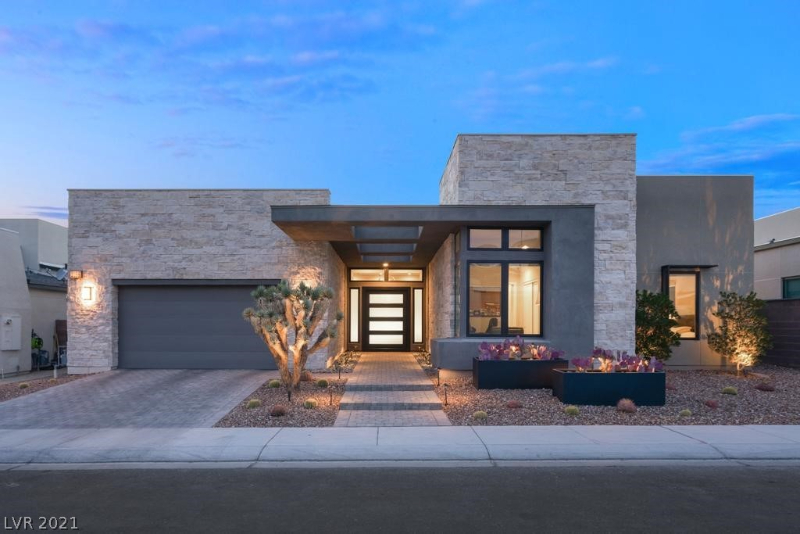 2196 LEDGE ROCK LN, HENDERSON, NV [SOLD]
This single-story home features a minimalist design with clean lines and a neutral palette. The exterior stone cladding adds texture and complements the desert landscape. A combination of outdoor sconce and in-ground lighting helps improve visibility in the driveway and walkway.
WHAT HAPPENS DURING THE EXTERIOR DESIGN PROCESS?
Develop a concept

In most instances, the first step in the process is to develop a concept through brainstorming sessions and sketches. The purpose of this exercise is to help you flesh out your ideas and determine what you want to achieve.

Consider the subtropical desert climate of Las Vegas

When developing an exterior design concept, it's important to consider the subtropical desert climate of Las Vegas. Other factors, such as property size, functional needs, lot orientation, topography, and environment are also worth considering. You can either choose from a portfolio of pre-existing designs or work with a professional exterior designer to come up with a custom design.

Look into the HOA's covenants, conditions, and restrictions (CC&Rs)

If the neighborhood is governed by a homeowners association (HOA), it will be necessary to look into covenants, conditions, and restrictions (CC&Rs) that may affect your exterior design project. You may need to submit design ideas for approval as well as secure the necessary permits from the local board.

Set a realistic budget for the project

With your needs and goals in mind, set a realistic budget for the project. A well-connected exterior designer can refer you to suppliers and contractors that offer the best value for your money.

Refine the concept and delve into details

The next step is to refine the concept and delve into details. During this part of the process, you will determine the size and shape of the exterior. This is also a good time to choose the most suitable finishes and materials for your design concept. An exterior design can help you find the finest materials and suppliers for your project.

Create a blueprint
All of this leads to the development of the construction document. This blueprint shows the specifications of your exterior design project and serves as a guide for the exterior designer, who will take charge of executing the project.
WORK WITH A LUXURY REAL ESTATE EXPERT
Find the perfect home in Las Vegas with top Realtor Anthony Romeo. Contact him at 702.353.6759 or send your inquiries via email. You can also fill out this contact form for any questions you may have about luxury real estate in Las Vegas.