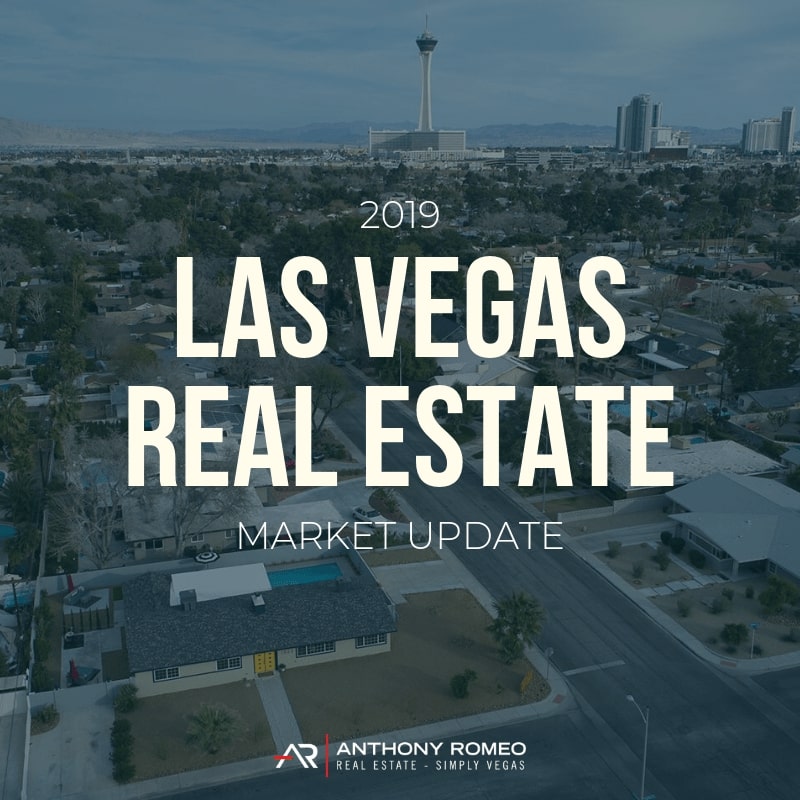 "Is now a good time to buy?"
"What is the state of the market?"
"Are we heading towards another bubble?"
These are all questions that we get from our client's day in and day out, and they are very valid questions and concerns. After the market crash of 2008-2009, it is understandable that many buyers, old and new, are worried about whether or not they should spend their hard-earned money on a home. What buyers and sellers alike need to remember is that buying a home is a long-term investment. Whether you choose to use the home as a primary residence or an income property you are sure to see gains and your investment will pay off. Every purchase is a risk, but for those individuals who are buying fixer upper properties with the intention of flipping them to make more money – they are the ones taking a bigger risk and who need to pay more attention to pricing and home values.
That being said, the Las Vegas Real Estate Market is ever-changing and there are certain trends worth noting. Nationwide, buyers have more inventory to choose from than they have in the last five years. The market is slowly transitioning from a seller's market to a buyer's market, a modest reversal with more homes available for sale than there have been for at least half a decade. While most U.S. cities are seeing an uptick in inventory, Las Vegas actually isn't seeing the same trends. In Vegas, inventory is still short, and prices are also still increasing – the median home price in the U.S. is about $225,000 while in Las Vegas it is closer to $300,000. The current median price of Las Vegas homes has more than doubled since hitting rock bottom in 2012, but it is still below the peak price of $315,000, seen in 2006 at the height of the real estate boom and bubble.
A stronger economy and growing population in Las Vegas translates into buyers who are gaining confidence in the market and who can afford the homes that they are interested in. Additionally, other factors contribute to the way the market evolves including population trends, unemployment rates and the median household income. Experts predict that the number of home sales and prices in Las Vegas will continue to rise through 2019 and that the local real estate market will outperform the nation as a whole.
Listing Availability in Las Vegas
For the past couple of years, many buyers who were looking into buying a new home have felt seriously discouraged and turned off by the real estate market. Shrinking inventory and soaring prices made it extremely competitive, and buyers would often find themselves in intense bidding wars with multiple offers, and a lot of homes would sell significantly above asking price. Some homes would even sell within days or weeks of being listed on the MLS!
There is a glimmer of light on the horizon in 2019 and some good news for buyers who are planning to enter the Las Vegas Housing Market this year – inventory has increased over the last couple of months. This means that there are more homes to choose from, and if the economy continues to grow then buyers won't have to struggle with high competition and pay crazy prices, since there is enough inventory to go around. Experts who study and predict market trends are also saying that housing inventory in Las Vegas should continue to grow throughout the year.
Statistics released from the Greater Las Vegas Association of REALTORS® showed that at the end of November 2018 there were about 10,000 single family homes on the market and just over 70% of them had yet to see an offer. This is approximately a 54% increase of inventory from 2017, and what this essentially shows us is that at the beginning of 2019 there are more homes available for sale and more opportunities for buyers to enter the Las Vegas housing market.
Home Pricing throughout Vegas
Home prices in Las Vegas have been steadily climbing over the last couple of years, outpacing the national average. The current prices, and the predicted steady increases are sustainable and any additional surge in pricing can be attributed purely to supply and demand.
Let's take a look at what drives housing prices in Las Vegas:
Population Growth & Demographics
The population in Las Vegas has been steadily and gradually growing over the past couple of years. Newcomers are attracted to the opportunities available to them as well as the "affordability" of the local real estate. The population of the state of Nevada grew by more than three million new residents in 2018, and in Las Vegas there has been steady growth as well. This kind of population growth puts a significant demand on housing, both for rentals and homes for sale. Major shifts in demographics can also significantly impact on real estate trends. For example, the wants and needs of millennials and their buying habits are already making a difference in today's trends and data. Millennials tend to wait longer to buy a home because many are paying off expensive student loans and working hard to find their place in the job market.
The Economy & Job Market
The overall health of the economy strongly influences the real estate market and home prices. In general, if the economy is struggling then so is the real estate market. Employment is also a huge concern for home buyers. While the unemployment rate in Las Vegas remains higher than the national average, it has significantly and steadily improved since the post-recession years. When the local job market is strong, it gives buyers the financial security necessary to purchase a new home and to be able to afford and pay their mortgage payments month after month.
Interest Rates
Understandably, interest rates have a major impact on the real estate industry. How much interest you pay on your mortgage can make the difference between being able to afford your dream home. When interest rates are low your mortgage payment will be lower, if interest rates jump then your monthly payment will also go up.
For home buyers looking to enter the market, this may give you a reason to jump in and get your hands on your dream home now. Soaring and steadily rising pricing is a great incentive to close a deal now before these values continue to escalate. On the flip side, some buyers may choose to opt out of buying right now and see if the market cools down and prices even out. In both situations, you are taking a gamble, because if you buy now and prices decrease you could lose equity, but if you wait too long then the prices may skyrocket and the home you want could no longer be affordable, or available.
Mortgage Rates
While home prices are rising and falling, and inventory is climbing and dropping, U.S. mortgage rates are also fluctuating. The Federal Reserve raised interest rates four times in 2018, but they have yet to announce what their plans are for 2019. In December of 2018 the Fed mentioned that they expect two increases for 2019. While the steady rates are welcome news to those with high debt and buyers looking to enter the market, experts advise borrowers to operate under the assumption that rates will definitely rise at some point this year. The 30-year fixed-rate mortgage currently averages at around 4.37%, but this can change at any moment. A combination of rising home costs with fluctuating interest rates makes for an unpredictable market, which understandably results in hesitant buyers.
For clients who are looking to penetrate the Las Vegas Housing Market in 2019, our advice would be to take your time evaluating your current financial situation, and if you are ready to buy your dream home now, then don't hold back. Even if you are thinking of buying a home towards the middle or end of this year, it's still a good idea to get informed, get pre-approved for a loan and work with a professional real estate agent so you can be ready to pull the trigger and buy your dream home whenever you are ready.
Buying a home is one of the most important and expensive financial decisions you will make. Las Vegas remains a strong and active real estate market, and we believe it will likely remain that way for the foreseeable future. While we expect home prices in Las Vegas to continue to rise more than the national average in 2019, we also don't think this increase will slow buyers down. If you are interested in browsing current properties listed for sale in Las Vegas then visit our website and take some time to look around. If you have any questions about a specific property, or if you are looking for more information and general guidance about the Las Vegas Housing Market then don't hesitate to contact us. We are a team with more than 18 years of experience, we are well versed in the local real estate market and we look forward to working with you.