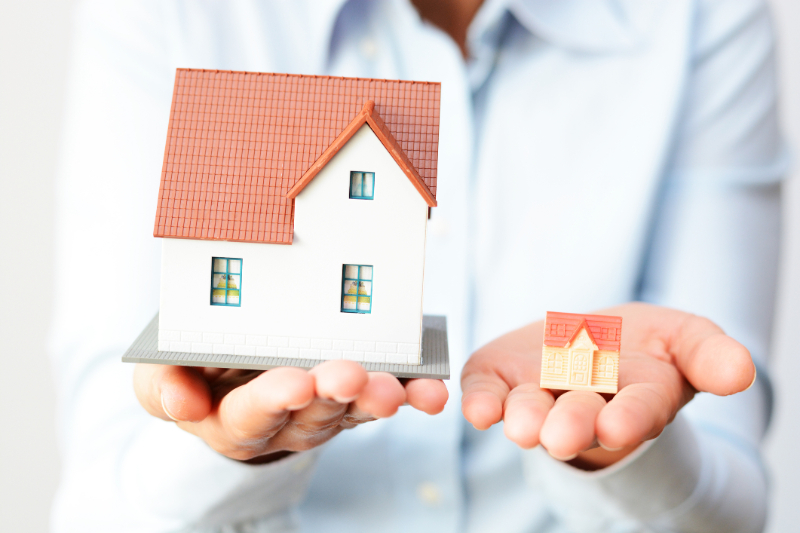 COVID-19 came and went but Las Vegas, Nevada remained steadfast as a popular tourist destination. The pandemic barely affected the migration of people to this bustling city which even saw a decent increase, especially with the advent of remote work.
Fast forward to 2023 and Sin City is more exciting than ever – offering glitz, luxury, and high-rolling entertainment on one hand and a slew of fascinating outdoor attractions on the other. These two aspects of Sin City have been drawing a steady stream of tourists; more so, now that everyone is coming out to a post-pandemic world.
The volume of tourist arrivals, in itself, is already a good indication of promising revenues in commercial real estate. The added advantage of the state not requiring income taxes from its citizens further brings the attraction of investing in Las Vegas real estate several notches up; more so, in luxury real estate where the investment is high and the potential gains, even higher.
Here, you will find out how the present market conditions will affect investments in luxury real estate in Las Vegas. In addition, let me – top-notch Las Vegas luxury Realtor Anthony Romeo – present you with a guide in making all the right moves when pitching for your very own luxury real estate investment in this world-class entertainment hub.
THE CURRENT LAS VEGAS LUXURY REAL ESTATE MARKET CLIMATE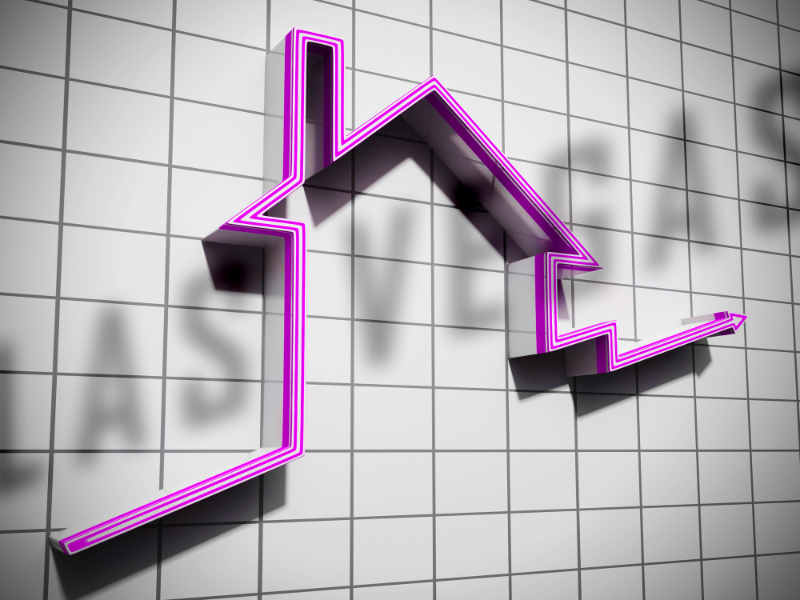 Several factors come into play in Las Vegas' luxury real estate market:
Las Vegas is being serious about its upscale real estate. When before, luxury real estate usually referred to areas by the waterfront or in the foothills, Las Vegas is making its own lineup of luxury residential developments – made even more special by virtue of their proximity to The Strip. In recent times, record-breaking deals have been made in this sector, one example of which was a grand eco-mansion in MacDonald Highlands named Vegas Modern 001 which was sold in June 2021 for a whopping $25 million.

Even Las Vegas listings are strongly pounding past the $10-million benchmark, with the most expensive home on Realtor.com selling as of June 2023 at a listed price of $19.9 million.

Luxury high-rises are also sprouting all over the city, one of which is a twin-tower development worth $1.3 billion in Henderson that is set to be completed by 2026. Upon completion, a two-bedroom unit here will be worth $3.1 million while penthouses will go as high as $30 million.

There are more luxury real estate developments in store for this Nevada city which we will delve into in later paragraphs.

High demand among the well-heeled set. The allure of Sin City is strong, especially among the who's who in business, tech, and entertainment. These high-net-worth individuals consider property in Las Vegas as a testament to their success in their profession – a real estate "trophy" that these personalities use as their primary home, a vacation home, or a rental.
Influx of buyers and investors from other countries With Las Vegas' reputation as the Entertainment Capital of the World, it's not surprising that even moneyed individuals from other countries like the UK, Asia, and Canada are lining up for real estate in the city and adding more pressure on the existing luxury property inventory.

All these aspects put together are resulting in a booming luxury market that sees no trace of slowing down even in the face of market upheavals like a foreseen economic downturn. Sin City's reputation alone is enough to entice the rich and famous to get a Las Vegas address – and this will keep the luxury real estate segment here forever in demand.
YOUR GUIDE TO INVESTING IN LAS VEGAS LUXURY REAL ESTATE THIS 2023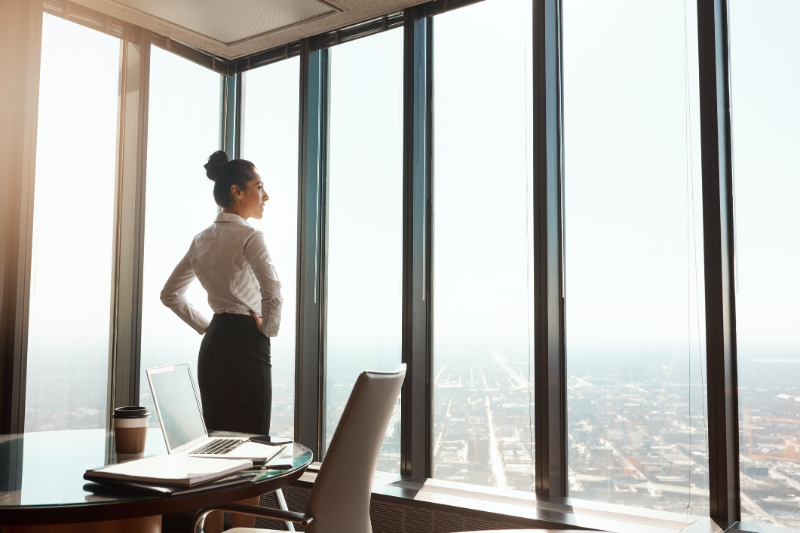 Tips on investing
The funding required for a regular residential property is substantial and needs a lot of planning and research − more so for a luxury real estate investment. That's why it pays to be calculating in your moves to avoid costly delays and mistakes. To help you with this, here are some tips to guide you in your plans to invest in Las Vegas luxury real estate in 2023.
Know the market

Understanding market trends allows you to time your investment properly and give you an idea of the factors that could affect it. Gather data on the city's real estate market, the neighborhoods, and the types of properties that are in demand. At the end of the day, you'll be able to make informed decisions on the next move to take in your investment.

Don't focus on price alone

The price tag on a property isn't the only consideration when seeking a real estate investment. Ask these questions: Are properties in your desired neighborhood in high demand? What are the expected rental and property appreciation rates? Does your preferred property have unique features that set it apart from others in the market? Remember, investing in luxury real estate in Las Vegas can be a rewarding endeavor if you evaluate the potential returns before investing your hard-earned money.

Consider the costs of ownership and upkeep

After the property is turned over to you, you'll then have to be on top of its maintenance and upkeep. Doing so ensures that the property is always in tip-top condition and attractive to potential and existing tenants. Plus, this also secures its value and allows you to set a good price for it come resale time.

The cost of maintaining a property is, in itself, an investment of its own – especially if this is a luxury home. You'll need to factor in upgrades, repairs, and replacement on top of ensuring that everything from the HVAC to the plumbing is always running in optimal condition. Other changes may include insurance, taxes, and – if you're using a jumbo loan for financing your investment – monthly mortgage fees. Once you manage to compare these figures with an estimated rental income from tenants, you'll have a better picture of your financial position as you move toward making your luxury real estate investment a reality.

Avoid overestimating rent

Understandably, you'd like to see the fruit of your investment at the soonest time but doing so by marking your luxury property's rental rate way above reasonable benchmarks is not the way to go. A smarter way is to take into account the conditions in the Las Vegas luxury rental market and the rent pricing of similar properties in the neighborhood.

Hire a knowledgeable agent

It's always a good idea to have a professional assisting you, especially for something as daunting as a luxury real estate investment in Sin City. You'll want to be in touch with a local Realtor who specializes in both the city's luxury real estate and the process of investing in it. Apart from helping you find the right neighborhood and property that meets your investment goals, they can also help you avoid mistakes and secure the best deal.
Benefits
The rewards are great when you invest smartly in luxury homes in Las Vegas. Apart from the prestige of owning a high-end property with all the bells and whistles, there's also the potential for high income generation. Here's a breakdown of the benefits to be had when owning and investing in luxury homes for sale in Las Vegas:
FOR HOMEBUYERS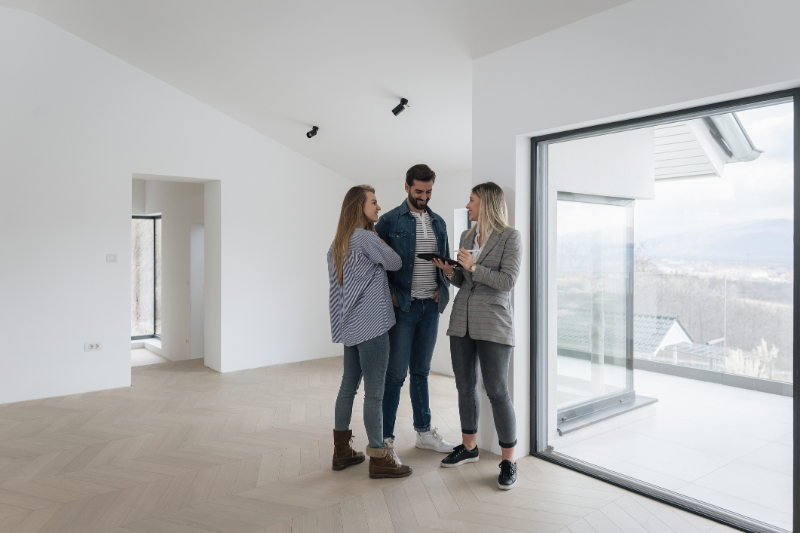 The ideal lifestyle

A luxury home isn't simply a shelter from the elements or a place for you to rest after a hard day's work. Everything about it is extra − living large, to put it in better perspective. That's because when you buy a luxury home, you also buy the lifestyle that comes with it. A luxury home is like a neon sign telling people that you have finally reached your life goals and can afford the best things in life.

Comfortable living spaces

Luxury homes offer spacious living areas and ample outdoor space, providing you with a comfortable environment to relax and enjoy your time with the special people in your life. These sprawling abodes also come with high-end finishes and top-of-the-line appliances, resulting in long-lasting elegance and style.

Exclusive amenities

Why go out when your luxury home comes equipped with special amenities to keep you fit and entertained at home? These amenities may include an indoor swimming pool, spa, gym, and outdoor entertainment areas, among many others. Not only do they offer an unmatched level of convenience and luxury but they also provide the perfect conditions for entertaining both guests and family.

Investment in quality

Luxury homes for sale in Las Vegas are typically built with close attention to detail using high-quality materials, making them a sound investment. These properties hold their value well, and their unique features and designs could generate interest and demand among buyers.

Location, location, location

A playground of the world's rich and powerful, Las Vegas is where you need to be to have a sensory overload of non-stop entertainment, pleasure, and fun. No matter where you are in the city, you're bound to be within proximity to The Strip or a fantastic desert setting, or even inside an exclusive enclave. That's why looking for the perfect location for your luxury real estate investment is not a problem in Sin City.

Privacy and security

A majority of luxury homes for sale in Las Vegas feature the latest in smart home technology, particularly in the aspects of privacy and security. A good number of these homes are also found in the city's gated communities, several of which have 24/7 security detail. Given the desire of many high-profile personalities to keep their personal lives private when at home, these special features appeal strongly to them.
FOR INVESTORS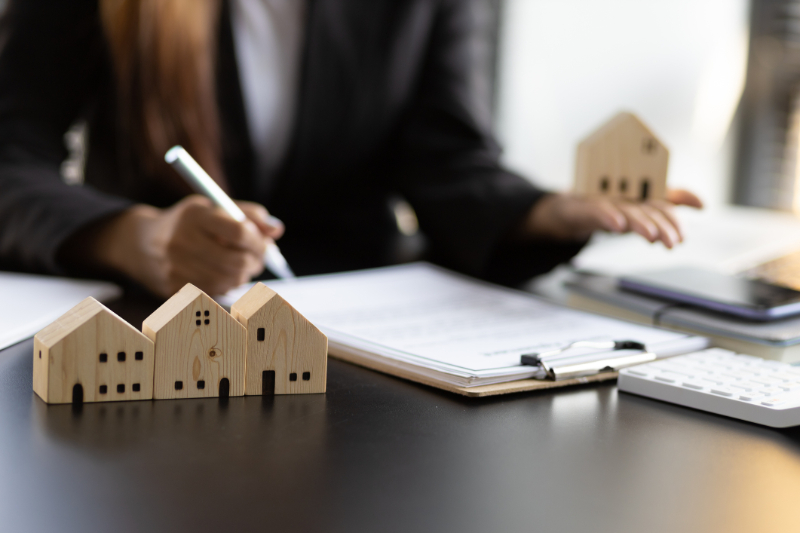 Strong demand

For as long as Las Vegas is the Entertainment Capital of the World, there will always be a strong demand for any kind of high-end investment property available here. Even as the market for standard real estate in the area is beginning to show signs of slowing down, the luxury real estate market scene in Las Vegas remains red-hot, thanks to the moneyed set from both within and outside of the country. Here, people are willing to pay top dollar for the grand estates found here.

Potential for appreciation

Las Vegas has experienced steady growth over the years and this trend is likely to continue, even with the more austere economic climate. As the city continues to attract new residents and businesses, the value of homes in the area is still expected to rise.

Rental income

When the wealthy come to Las Vegas to play or relax, they can either go to an expensive hotel or find a place to rent that will offer them the level of comfort and convenience that nearly equates to what they are used to at home. Your property investment is just the place they're looking for, and they're willing to pay a premium for a luxury home rental. With that comes the promise of significant rental income.

Tax benefits

Las Vegas promotes a tax-friendly business atmosphere. Apart from the state not imposing income taxes on its residents, property tax rates here are among the lowest in the whole country at a mere 0.48%. This is good news for investors of real estate in the city as they can allot a bigger portion of their funds toward further improving their properties and attracting even more potential tenants.
ONGOING REAL ESTATE DEVELOPMENTS TO ADD TO LAS VEGAS' PRESTIGE
We already mentioned some developments that are currently making waves in Las Vegas' luxury real estate scene. Below are other exciting new projects to look forward to.
Bella Strada
This new luxury community in Henderson has begun selling some of its homes. Located within the prestigious Lake Las Vegas resort, Bella Strada has the distinct advantage of being within a stone's throw of the resort's top-notch facilities and golf courses. Homes here come in contemporary designs with lots of room for customization.
Fontainebleau Las Vegas
Officially opening in December 2023, this 63-story hotel and casino is touted to be the second tallest building in Las Vegas after The Strat Tower. Acquired by real estate investment firm The Witkoff Group LLC and Marriott International. The Fontainebleau will have 3,644 rooms and suites, multiple restaurants, bars, pools, a spa, a theater, and 100,000 square feet of gaming space.
63 Las Vegas
This brand-new shopping destination right in the midst of The Strip inside the CityCenter campus is expected to lay down a whole new set of high-end lifestyle options and bring in visitors from around the world. Developed by Flag Luxury, the building has now open for leasing.
Sphere at The Venetian Resort
Expected to open by September 2023, Sphere at The Venetian Resort is gearing itself up to become a world-class entertainment arena with state-of-the-art facilities, a seating capacity of 17,500, and a remarkable experience for the audience. World-famous band U2 is set to become the first artists to perform here this fall.
LUXURY HOMES FOR SALE IN LAS VEGAS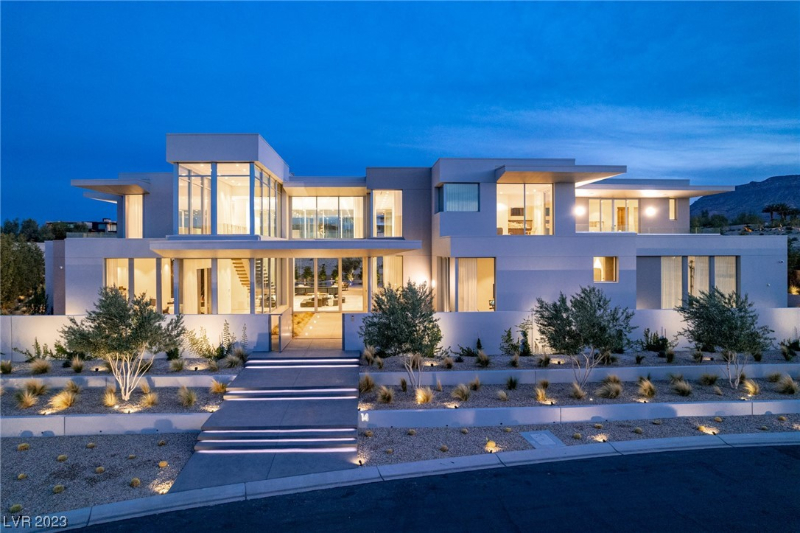 If you're in the market for a luxurious property in prime locations around Las Vegas, look no further than Sin City's top-notch luxury Realtor – Anthony Romeo – for an impressive list of luxury homes that will suit your real estate investment prospects. From contemporary mansions to posh condo units in luxury high-rises, these properties are sure to meet the standards of even the most demanding buyer. Check out the list of features and amenities you'll find in these sprawling Las Vegas mansions:
Large living spaces: There's no shortage of space in these abodes. They can easily accommodate any kind of gathering you're planning − from summer parties to family grills − and still have areas left for privacy.
High-end finishes: Luxury homes typically have high-quality finishes, such as hardwood floors, marble or quartz countertops, designer lighting, and customized cabinetry.
Outdoor amenities: Some of these luxurious features include furnished decks and patios with an outdoor kitchen, swimming pools, and fully landscaped yards.
Smart-home technology: These features add safety, convenience, energy conservation, and privacy to the home and its occupants such as robot vacuums, smart thermostats, voice-controlled assistants, programmable lighting, sensors, cameras, and many other new gifts of technology.
Fitness and entertainment spaces: There's no need to go out for health, fitness, and well-being when your luxury home has in-house facilities like a gym, spa, and tennis court. Some even have an entertainment den for some serious gaming or movie-watching and a wine cellar for your favorite spirits.
Privacy and security: Expect a bevy of security systems in a Las Vegas luxury home, as well as high walls, lush shrubbery, and mature trees that serve to preserve the privacy of its occupants. If the home is in a gated community, then the security detail at the entrances could thwart the entry of possible trespassers.
LIVE THE GOOD LIFE IN LAS VEGAS, NEVADA
If you're searching for luxury homes for sale in Las Vegas, make sure you're receiving comprehensive real estate advice. Let me, Anthony Romeo, be your expert guide as you explore your options in the Entertainment Capital of the World.
With over 20 years of experience as a Realtor in Las Vegas, I've assisted a diverse range of clients in finding the best home that fits their lifestyle and their price range. As a long-time Las Vegas resident, I can share my in-depth knowledge of various neighborhoods while utilizing technology solutions and traditional direct marketing media.
Allow me to help you find the right luxury real estate in Las Vegas that will fulfill your real estate goals, serve as a sturdy asset in your financial portfolio, and provide you with great returns and income generation. You can reach out to me by phone at 702.353.6759 or send me an email here.