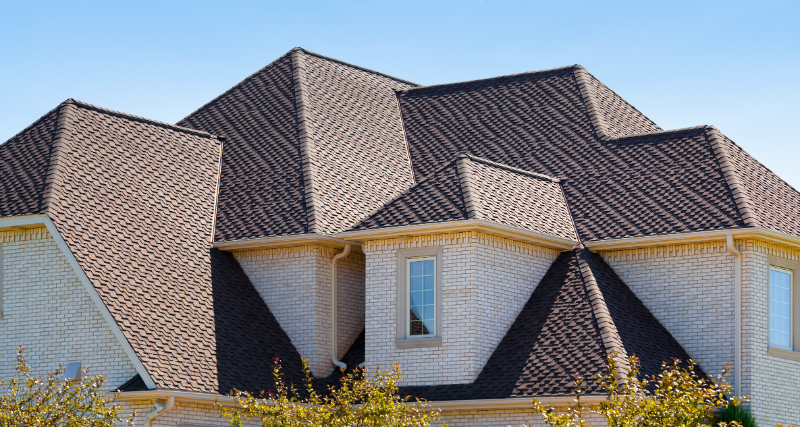 A substantial investment in roofing materials for your luxury home will save you a lot of trouble on ill-timed repairs in the long run. There's a plethora of options at your disposal but only a few solid ones if you're going for a premium build and costs are not a concern. Here's where you can get started.
CEDAR SHAKE ROOF
If a natural-looking roof is what you're going for, a cedar shake roof would be the right choice for your home. The shingles are made out of cedar trees that have been cut into two-foot spans. Workmanship needs to be top-notch when adjusting for thickness (usually a choice between hand-split for a more rustic or rugged style or tapersawn for a clean and smoother look).
One of the downsides to this type of roofing is that there's no manufacturer's warranty on the material. However, you do have the contractor's workmanship warranty to fall back on.
COMPOSITE OR SYNTHETIC SHINGLE
As luxury homeowners become more eco-conscious, builders are increasingly utilizing composite or synthetic shingle roofs that are made from a variety of recycled rubber and plastics. This type of roofing is quite durable and can withstand most of what Mother Nature can throw at it.
Another aspect that makes composites special is their ability to mimic the look of other roof types — like a cedar shake roof, for example. And, unless you're a professional, it's almost impossible to tell a composite single from an authentic cedar shake shingle.
SOLAR ROOF TILES
Another green option to consider is solar roofing. Although installing this complex system is expensive and the technology is still in its early stages, making it work for your home allows you to significantly lower energy costs in the long term. Expect cost per square foot to range from $30 to well over $2,000. The biggest factor that will make or break your solar roof project is the local climate. Make sure you live in a place that has mostly sunny days every year.
SLATE ROOF
Slate roof tiles come from a shale type of rock which is made up of volcanic ash and clay. This beautiful and sturdy material is sourced from quarries in various parts of the world (e.g., Spain, Italy, the United Kingdom, Brazil, and China). Installing slate shingles on wide-span roofs can cost a fortune as they are very heavy (between 800 to 1,500 pounds).
You'll need to make sure that you hire an experienced contractor for the job. When properly installed, slate roofing will resist freezing and high temperatures while remaining aesthetically pleasing for a very long time.
CONSULT A REAL ESTATE EXPERT FOR MORE HOME IMPROVEMENT IDEAS
If you need more ways to increase not only the appeal but also the resale value of your home, get in touch with a knowledgeable luxury real estate agent. With Anthony Romeo's expertise at your disposal, you'll be in the best position to market your Las Vegas luxury home. Contact Anthony today by reaching out via phone at 702-353-6759 or via email .